Carrie Underwood opens up about her shocking backstage encounter at the Grand Ole Opry.
October 2020 marks the 95th anniversary of the Grand Ole Opry. As country music fans know, the playing the Grand Ole Opry House is a rite of passage for up-and-coming performers. Their debut performances are always memorable.
Many singers who debut at the Grand Ole Opry go on to become members. Carrie Underwood's first time meeting a fellow Opry member was certainly unforgettable!
Country Music Icon Smacked Carrie Underwood's Backside 
Carrie Underwood has been making a name for herself in Nashville since 2005. That was the year she won the singing competition American Idol. A few short years later, she was offered membership to the exclusive Grand Ole Opry. 
But that may not be her most memorable experience at the Opry. People magazine rounded up country music stars to pay tribute to the Grand Ole Opry. In her interview, Carrie Underwood spoke about the backstage encounter that left a mark on her. Literally. 
While chatting backstage with Vince Gill, the "Before He Cheats" singer recounted how "somebody walked by me and smacked my rear." When she turned around, Carrie found the culprit: country legend and spitfire Loretta Lynn. "And that was my first time meeting Ms. Loretta Lynn," the American Idol contestant says. 
It seemed to spark a lasting friendship. During the recent ACM Awards, Carrie Underwood performed a medley of songs from trailblazing female Opry members. She sang Loretta Lynn's "You Ain't Woman Enough (To Take My Man.)" What did Loretta think of Carrie Underwood's performance? Read her response here. 
Musicians Celebrate The Grand Ole Opry's 95th Anniversary
In addition to Carrie Underwood,  People asked a handful of other country singers about their Grand Ole Opry experiences. Inductees Darius Rucker, Trisha Yearwood and Reba McEntire all looked back fondly on joining The Grand Ole Opry. 
Several other singers new to the country scene revealed what it meant to them to make their Grand Ole Opray debut. Ashley McBryde said her debut was the "first time the dream really felt like it had come true. "
Performing on the Grand Ole Opry stage is a milestone many country music artists hope to reach someday. Carrie Underwood has inducted her share of new artists since her own 2008 induction. She was invited to join the Grand Ole Opry by the legendary Randy Travis. 
He surprised her on stage after she had just finished singing "I Told You So." While originally a Randy Travis song, Carrie took it to new heights that same year. 
Head over to our Facebook page and tell us your thoughts on Loretta Lynn's warm welcome to Carrie Underwood. Were you surprised Loretta Lynn was the culprit?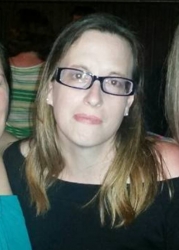 Latest posts by Jennifer Havener
(see all)