It's been 15 years since Carrie Underwood burst onto the country music scene. She won the singing competition American Idol in 2005. Since then, she's gotten married and had two children. Plus, she racked up numerous awards. 
At the 2020 Academy of Country Music Awards, she took home the top prize for Entertainer of the year, tying with crooner Thomas Rhett. Carrie Underwood was so surprised by her win that she forgot to thank her husband and children. 
Carrie Underwood Pays Tribute to Six Female Country Artists at ACM Awards
In addition to winning Entertainer of the Year, Carrie Underwood gave a performance of a lifetime! The country singer lent her voice to the hits of six of the most popular female country music artists of all-time. 
During the ACM Awards, Carrie Underwood sang a medley from some of country's biggest performers. She paid tribute to Patsy Cline, Loretta Lynn, Barbara Mandrell, Dolly Parton, Reba McEntire and Martina McBride. 
Carrie Underwood took center stage at an empty Grand Ole Opry House for the performance, Rolling Stone reports. In a post-quarantine world, no one was in the audience – nominees OR fans. Even without an audience, the singer flawlessly performed a medley of six very different songs. 
First up was "Crazy" by Patsy Cline, followed by Loretta Lynn's "You Ain't Woman Enough (To Take My Man.)" Carrie Underwood had a twinkle in her eye during Barbara Mandrell's "I Was Country When Country Wasn't Cool." With Carrie Underwood's American Idol win, country music was cool again, years after Barbara Mandrell's hit song. 
She chose the unexpected "Why'd You Come In Here" for the Dolly Parton portion of the tribute. The medley ended with Reba McEntire's "The Night the Lights Went Out in Georgia" and Martina McBride's "Broken Wing."
Loretta Lynn Reacts to Tribute Performance
A few days after the ACM Awards, Loretta Lynn's official Instagram account weighed in on Carrie Underwood's performance. Sharing a clip of the medley, @lorettalynnofficial congratulated the singer on her Entertainer of the Year award. 
Additionally, the icon's official Instagram praised Carrie Underwood's "great" performance. The caption included the hashtags #girlsgetitdone and #aintwomanenough. 
Barbara Mandrell's Official Instagram Takes 'Flashback Friday' to the 70s and 80s
Loretta Lynn wasn't the only one honored by Carrie Underwood's tribute. Barbara Mandrell's official Instagram called the performance "incredible."
@barbaramandrellmusic also took followers way back with "a little #fbf [flashbackfriday.]" The caption accompanied clips of Barbara Mandrell at the ACM Awards in the 70s and 80s. Between 1979 and 1982, Barbara Mandrell won Female Vocalist of the Year twice and Entertainer of the Year once. 
Watch Carrie Underwood's 2020 Academy of Country Music Awards medley below. Be sure to follow our Facebook page for all the latest country music news.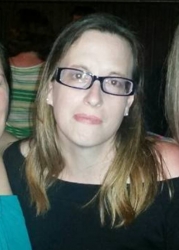 Latest posts by Jennifer Havener
(see all)