Reba McEntire had some surprising news to share on her podcast. She opened up to former Reba co-star Melissa Peterman about the man she's been dating during the quarantine. What do we know about Reba's new boyfriend?
Reba McEntire Reveals She's Dating Someone New
Having a podcast is very trendy these days. Country singer Reba McEntire recently jumped into the podcast arena. On a recent episode of Living & Learning With Reba McEntire, the topic of the day was dating. Melissa Peterman co-hosts the podcast with Reba. 
Melissa Peterman, a close friend of the singer's, likely wasn't surprised by the news. During the podcast, Reba revealed that her friend was present at one of the new couple's first dates in January. 
Reba's new man is CSI:Miami star Rex Linn, Taste of Country reports. 
Once the pandemic hit, they had to take their romance virtual with "Facetime" dates. But Reba doesn't mind. She said that talking and texting is a "really good way to get to know" someone. 
While the singer doesn't have any photos of her new man on her social media, he has one from their January dinner date. 
It sounds like things are going great for Reba McEntire and her boyfriend. She says that he is "very interesting, very funny, very smart." And he's into her, too. 
Melissa Peterman chimed in during the discussion to say that the couple are "real cute together." 
Country Music Icon Split From Husband 
Reba McEntire has been divorced for five years now, but has only dated a few people since then. In 2017, she was dating a photographer she met through Brooks & Dunn's Kix Brooks. 
The "Fancy" singer was previously married to Narvel Blackstock from 1989 until 2015. Through that marriage, she became the mother-in-law of Kelly Clarkson, who wed Reba's stepson. Kelly Clarkson announced over the summer that she split from Brandon Blackstock. 
Who Will Co-Host the CMAs with Reba? 
Reba's new romance isn't her only good news lately! It was announced earlier this week that she would return to the CMA stage as co-host. Darius Rucker will be joining her for co-hosting duties. It will mark his first time as host and her fifth. 
The CMA Awards air on ABC on November 11th. See the complete list of nominees here. Reba McEntire is up for Musical Event of the Year for her collaboration on Thomas Rhett's "Be A Light." 
The iconic singer recently teamed up with Cody Johnson for the song "Dear Rodeo." She also marked the 30th anniversary of her album Rumor Has It. 
What do you think about Reba's new romance? Head over to our Facebook page and drop a comment.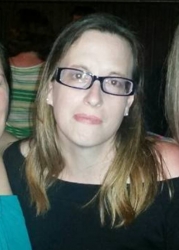 Latest posts by Jennifer Havener
(see all)