Reba McEntire has been topping the country charts for over five decades! The singer-slash-actress is on a press tour to promote her new ventures. Earlier this month, she celebrated the 30th anniversary of her Rumor Has It album by reissuing it with new content. 
Rumor Has It Came Out 30 Years Ago
Big hair, shoulder pads, oversized hats. The cover photo for Reba McEntire's Rumor Has It is so 1990s. But the songs on the album are timeless classics. The first single from the album, "You Lie" reached number 1 on the charts. Surprisingly, the uber-popular "Fancy" peaked at #8. 
The 2020 reissue of Rumor Has It actually has two new takes on "Fancy." One version is a live performance from the Ryman Auditorium. Another version is a dance remix. Reba McEntire performed "Fancy" on Good Morning America earlier this week. 
In anticipation of the Rumor Has It reissue, Reba McEntire took to her Instagram feed to have some fun with her fans. If you follow her social media, you know that the vocalist loves to troll old photos of herself from the 80s and 90s. 
Using the effects tab on Instagram, fans can insert their face into the Rumor Has It cover, big hat and all! Check it out:
Reba McEntire Hits #1 With New Song
Reba McEntire is one of the few artists from the 80s whose popularity hasn't waned a bit. In fact, People reports that she has had #1 hit songs in each of the last five decades! The latest song is a collaboration with Thomas Rhett. Also appearing on "Be a Light" are Hillary Scott, Chris Tomlin and Keith Urban. 
The ACM Awards paid tribute to Reba McEntire's contribution to the country music genre. During the September 16 broadcast, Carrie Underwood did a medley of songs from female country music artists. Reba McEntire's "The Night The Lights Went Out In Georgia" was included in the tribute. 
Country Music Icon Jumps Into the Podcast Trend
It seems that everyone and their brother have a podcast these days. Never one to miss a chance to engage with her fans, Reba McEntire launched a new podcast. Living & Learning with Reba McEntire debuted on Spotify on September 21. 
People notes that the podcast has a "talk show format." Additionally, Reba co-star Melissa Peterman serves as the podcast's co-host. Future guests include Reba McEntire's long-time friend Dolly Parton and actor Leslie Jordan, among others. 
The podcast will be a new experience for Reba McEntire. She is used to answering questions, not asking them! 
Do you have a favorite song from Rumor Has It or Reba McEntire's extensive catalog? Follow our social media and let us know!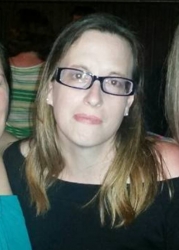 Latest posts by Jennifer Havener
(see all)