Dolly Parton plans to have her fans singing, "You're almost giving me a heart attack, waltzing right in there looking like that." The iconic country music star may pose for a sultry photoshoot for her birthday. 
Dolly Parton In Talks To Pose For Playboy
Country music fans will be delighted – but probably not shocked – to know that Dolly may pose for Playboy again. She first graced the cover of the adult magazine in 1978. Last year, she gave an interview with 60 Minutes Australia. During the interview, she said instead of retiring, she wanted to pose for Playboy for her 75th birthday. 
Her 75th birthday is rapidly approached. Dolly Parton's birthday is January 19. Page Six reports that Dolly is in talks with the magazine to make her birthday wish come true. 
The "9 to 5" singer recently confirmed talks are in progress on the Scott Mills & Chris Stark radio show. She does have some stipulations. First of all, the photos must be "in good taste." But she isn't interested in JUST posing for sexy photos. "A really good interview" must go along with the photos. 
While she was on the cover in 1978, she didn't bare it all inside or outside of the magazine. She did pose with a creepy Easter bunny, like in this picture: 
The 75th birthday Playboy shoot isn't a go for sure. Dolly Parton said she is "talking about it" with the magazine.
Possibly posing for Playboy isn't the only thing keeping Dolly Parton busy. She just released a Christmas album to go along with an upcoming Netflix movie. 
A Holly Dolly Christmas Album Out Now, 'Corny' Title and All
Last week, Dolly Parton dropped her first Christmas album in 30 years. A Holly Dolly Christmas came out on Friday, October 2nd. During a recent chat with Wired, Dolly admits that the album title is a little "corny,' but also "cute." 
One of the songs featured on the album, "Christmas on the Square" is also the name of her upcoming Netflix Christmas movie. Iconic dancer and actor Debbie Allen serves as the choreographer and director for the musical. The Good Wife star Christine Baranski plays the lead in the movie, with Dolly Parton fittingly playing an angel. 
Christmas on the Square premieres November 22nd only on Netflix. A Holly Dolly Christmas is available now on music streaming platforms. 
Be sure to follow our Facebook page for all the hottest country news!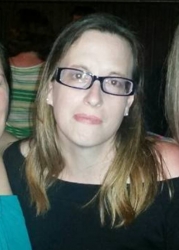 Latest posts by Jennifer Havener
(see all)