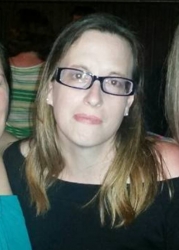 Latest posts by Jennifer Havener
(see all)
Garth Brooks' fans consider his song "The Dance" as one of his most romantic songs. The sweet ballad often features as the first dance at weddings. Many fans think the song is about the assassination of JFK. That belief may be because footage of JFK and Jackie Kennedy feature heavily in the music video. 
But it turns out that the inspiration behind the song is Nicolas Cage movie!
1986 Nicolas Cage Movie Inspired "The Dance"
Garth Brooks did not actually write "The Dance." Nashville Songwriters Hall of Fame inductee Tony Arata wrote the song in the mid-1980s. Writing the song was slow-going until a Nicolas Cage movie broke Tony Arata's battle with writer's block. 
The inspiration behind "The Dance" came from the movie Peggy Sue Got Married. While the movie is one of Nicolas Cage's lesser-known movies, it is surprisingly popular. That could be because it co-stars Kathleen Turner as the titular Peggy Sue. 
The songwriter spoke to the Tennessean about the breakthrough. He said the movie "hit me so hard." He realized that "You have to with things as they play out," which gave him the theme for "The Dance," especially the lines, "I could have missed the pain, but I'd have had to miss the dance." 
While the song is from Garth Brooks' debut album, Garth Brooks, the original plan didn't involve it's release as a single. However, the record company changed their tune after they saw how fans reacted when Garth Brooks played it in concert. 
What is the Nicolas Cage/Kathleen Turner Flick About?
A young Kathleen Turner and Nicolas Cage star in the cult hit from 1986. Taste of Country describes the movie for those who haven't seen it: 
"The movie stars Kathleen Turner as a woman who travels through time back to her high school days and decides to make different decisions and change her path in life, only to realize that what she already had is exactly what she should have had."
Nicolas Cage plays adult-Kathleen Turner's cheating husband, Charlie. Peggy Sue ponders what her life could have been. Francis Ford Coppola, Nicolas Cage's uncle, was the director for the film.
How to Watch The Cult Movie That Inspired One of Garth's Biggest Hits
Kathleen Turner earned an Oscar nomination for Best Actress for her role in the movie. While it isn't widely thought of as one of Nicolas Cage's more popular movies, it was a box office smash! 
Fans can watch Peggy Sue Got Married on Amazon Prime Video. 
Were you surprised to find out a Nicolas Cage movie was the inspiration behind such a beloved song? Watch the trailer below. Be sure to follow our Facebook page for the latest – and most interesting – country music news!