Country superstars Chris Young and Kane Brown join forces for a song collaboration. The single dropped Friday, November 20th. While Kane Brown may be known for his collaborations, that doesn't seem to be the case with Chris Young.
Chris Young and Kane Brown are actually friends.
Luckily for fans, they get all the details on this collaboration since Chris Young sat down with People the television show. Importantly, Young explains the background behind the song. "This one has a lot of truth in it, as far as everybody that gets named in this song is an actual person." For example, Chris Young and Kane Brown each name their hometowns, Rutherford, Tennessee, and Hamilton County, Georgia.
However, fans may not know that Chris Young and Kane Brown seemingly work together regularly. According to People, the duo met through a mutual friend. As cliché as it may sound, the rest is history. The two Country singers wrote songs together for Kane Brown's debut EP. After that, they wrote Brown's RIAA gold-certified song, "There Goes My Everything." Consequently, Young says, "Kane and I have gotten to know each other over the years." Young lists tours and writing together as what brings the duo together.
According to People, the "solid friendship and history of great teamwork" makes this song collaboration a no brainer. Even better, Young tells People, "This was completely organic." Apparently, the idea to join forces on a single came up through text messages. Chris Young even says he listens to "it out on the boat on the lake, and everybody loves it."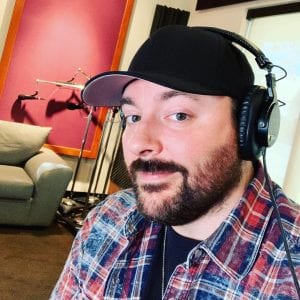 What's ahead for "Famous Friends"?
Also, Chris Young tells People that he already has a music video concept in mind. With the ongoing coronavirus pandemic, it is evident that Young wants to make this effort safe. So, if he and Kane Brown shoot a music video, he wants to show a "gradual build throughout the video where you see things that are important to me and things that are important to him- even if it's people, if it's places, whatever it is." However, Young doesn't give everything away. He does mention "a big reveal" towards the end of the video.
Additionally, Chris Young and Kane Brown aren't the only friends working on "Famous Friends." Young lets fans know that Corey Crowder and Cary Barlow came in to assist in writing this song. Fans may recognize those names as they're the same people that helped Young write "Raised on Country."
Young wins 2020 CMT Music Award for Performance of the Year.
Excitingly, Chris Young won the 2020 CMT Music Award for Performance of the Year. Sadly, Kane Brown and Chris Young share more than a song since they recently lost loved ones. Consequently, that emotion is apparent in Chris Young's performance of "Drowning." However, Kane Brown presents him with his award. Young describes it as a "full-circle" moment.
Excitingly for Kane Brown and Chris Young fans, they have "Famous Friends" to listen to. Hopefully, this is just the beginning of music to come from the duo. Stay tuned to Country Music Alley for this and more Country music news.