The Voice coach Blake Shelton reveals who the worst coach is. Keep reading to find out what Blake says about the other coaches on The Voice. 
Blake Shelton Chats With Jimmy Fallon
One of the things fans love about Blake Shelton is that he has no qualms about teasing the other Voice coaches. On Thursday night's (Dec. 2) episode of The Tonight Show Starring Jimmy Fallon, the country singer dishes on who he thinks the worst coach is.
Fallon kicks the conversation off by saying, "Weirdly, I think you might win it again this year." The odds may be in Blake Shelton's favor simply because he is the only remaining original coach.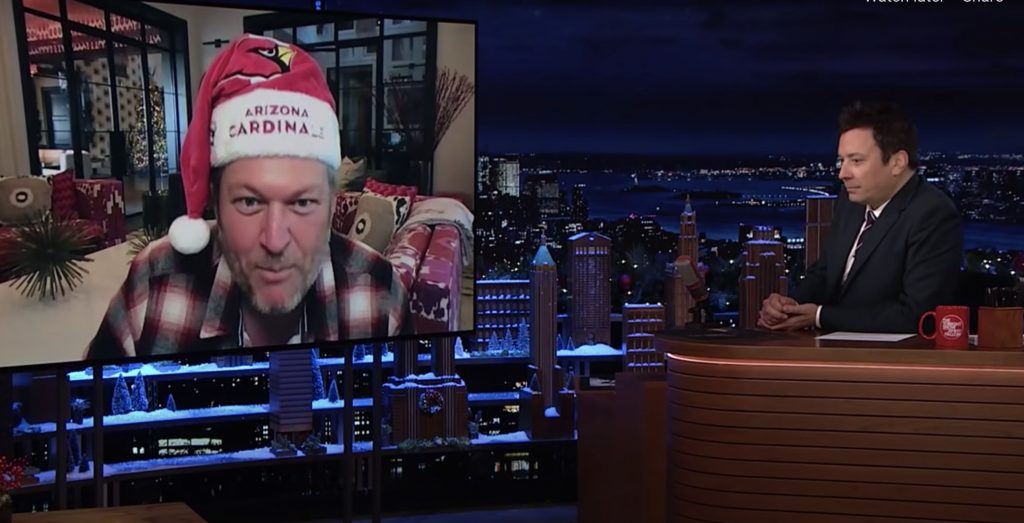 Then, it seems like Jimmy Fallon's true intentions are revealed. Blake calls his bluff and asks if Jimmy really thinks he'll win The Voice. "Because I feel like you were really building me up there, because you and I don't really trust each other," says the country star.
Gwen Stefani's husband also says, "So I was waiting for the backhand to come in there."
After that, Jimmy Fallon comes clean. "No, I think Kelly [Clarkson]'s going to win this year," says the late-night talk show host.
Jimmy then remarks that he commented simply because Blake Shelton was on the show with him.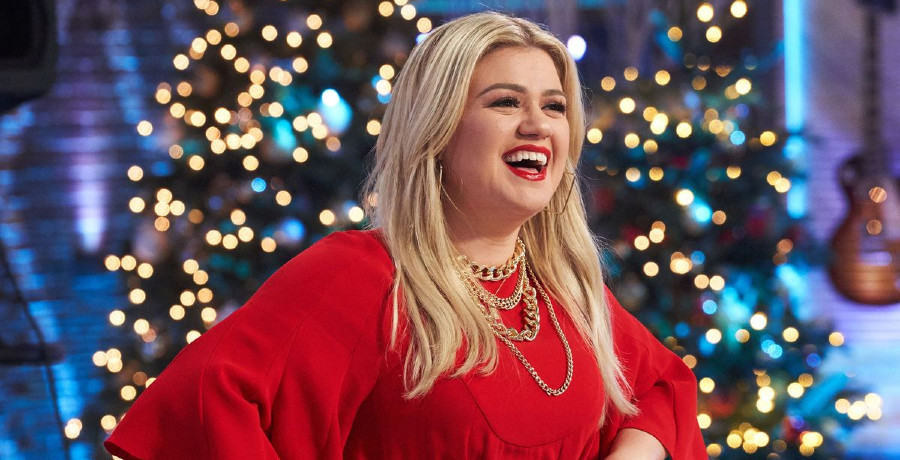 The Voice Coach Blake Shelton Reveals Who Worst Coach Is
This leads Blake Shelton to rank worst coaches. Initially, the "Ole Red" singer says that Kelly Clarkson is the worst The Voice coach. Blake brings up the band on Kelly's team, Girl Named Tom, and shares that his concern for them is that Kelly Clarkson is their coach. "And while Kely is a great person and an incredible artist and a great talk show host, she is hands down the worst coach we've ever had on The Voice," jokes Blake Shelton.
However, Blake quickly adjusts his worst coach ranking. Fallon reminds the country star about Adam Levine. After that, Blake says, "She is the second-worst coach that we've ever had on this show, without question."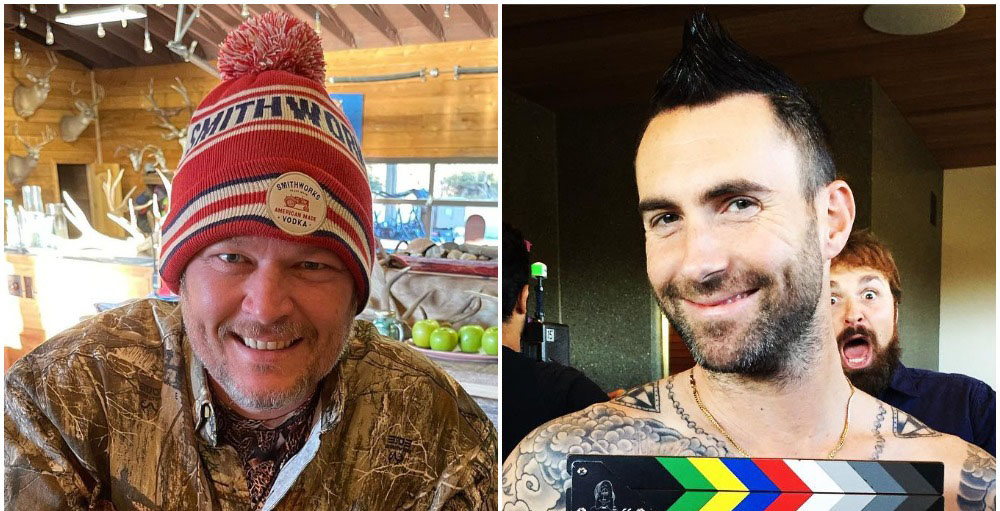 What do you think about Blake Shelton and how he ranks coaches on The Voice?  Who do you think is the worst coach on The Voice? Please share your thoughts with us in the comment section below. Make sure to come back to Country Music Alley for more news about your favorite country music stars.