On Saturday, December 12, 2020, Charley Pride's family revealed that the groundbreaking singer had passed away. His death was due to COVID-related complications. The musician was hospitalized in late November, mere weeks after the Country Music Association Awards ceremony. 
Despite the raging coronavirus, the event was in-person. Following Charley Pride's death, Maren Morris spoke out, placing the blame on the CMA event. Now the event organizers are responding to her bombshell allegation. 
Country Music Association Denies Responsibility for Charley Pride's Death
The 2020 CMAs were on November 11 in Nashville, Tennessee. The iconic country singer was present at the in-person event. Charley Pride received the Lifetime Achievement Award at the 2020 CMAs. Additionally, he performed his beloved song, "Kiss An Angel Good Mornin'" with Jimmie Allen. 
In the hours after Charley Pride's death went public, a shellshocked Maren Morris sent out an explosive tweet. In a now-deleted tweet, she wrote, "I don't want to jump to conclusions because no family statement has been made. But if this was a result of the CMAs being indoors, we should all be outraged."
The tweet clearly caught the attention of the Country Music Association. They quickly released a statement denying the claim. Additionally, they detailed their safety measures used for the event. 
They claim that Charley Pride – and everyone else – was tested multiple times. The statement from CMA said, "[Charley Pride] was tested upon landing in Nashville, and again on show day, with all tests coming back negative. After returning to Texas following the CMA Awards, Charley again tested negative multiple times."
Singer Mickey Guyton Backs Up Maren Morris
Maren Morris' tweet obviously got a lot of attention. Many people called her out for spreading gossip. But others agreed with her. In fact, Mickey Guyton wondered the same thing as Morris. Entertainment Weekly reports that Guyton replied, "We need answers as to how Charley Pride got covid."
Fans Continue Speculating About Charley Pride's Death Despite Deleted Tweet
Despite Maren Morris removing her tweet, fans are still speculating about if Charley Pride could have caught COVID-19 at the CMAs. One fan took to Twitter to disagree with the veracity of negative test results. They seem to imply that Charley Pride very well could have had COVID-19 despite testing negative. 
Negative test doesn't mean you don't have COVID-19? Or have they been watching FOX News exclusively?

— Dave Molter Music (@molter_dave) December 13, 2020
In their statement, the Country Music Association said that they wouldn't be commenting further on the situation. So far, no one else who attended the November event has gone public with a positive COVID-19 test result. 
Regardless of where Charley Pride contracted COVID, country music lost an icon when he died. 
Do you think Charley Pride got COVID at the CMAs? Head over to our Facebook page and leave a comment with your thoughts.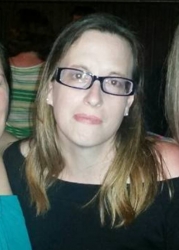 Latest posts by Jennifer Havener
(see all)