Kelly Clarkson continues to spread the holiday cheer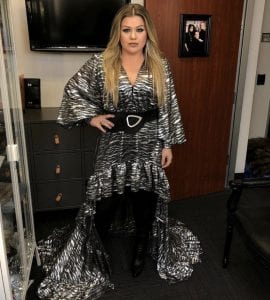 According to KS95, Kelly Clarkson joins Musicians on Call to help spread holiday cheer to frontline healthcare workers and hospital patients. Musicians on Call is a charity organization that brings performances to hospital patients who are unable to leave their beds.
Musicians on Call states, "We have streamlined our programming to meet the demand of hospital partners and offer program solutions that continue to give patients and caregivers access to music that supports the healing process by improving mood, pain tolerance and mental outlook, and providing a human connection."
Kelly Clarkson has joined Musicians on Call to perform a virtual concert, Hope for Holidays, according to KS95. This virtual concert will bring joy and happiness to many hospital patients.
Kelly Clarkson gives Hope for the Holidays.
Kelly Clarkson is joining Dolly Parton, Billie Eilish, and many others to perform Hope for Holidays. According to Billboard, these superstars are teaming up with the global bank, Citi to bring holiday cheer to hospital patients.
In a released press statement Musicians on Call President and CEO said:
"It's difficult for patients and caregivers to be in hospitals and away from their loved ones during the holiday season. And with the growing restrictions from the pandemic, this year will be the hardest of all.

They will have to be without the traditional programs and support from family and friends that bring moments of joy to a tough situation. For that reason, we wanted to give them an extra special gift to show them they are not alone and make them smile for the holidays.

We believe these messages of hope and festive songs from the biggest names in music will lift their spirits all season long."
This holiday is set to be a memorable one.
Despite Kelly Clarkson's up and downs in life, she continues to show kindness in her heart by teaming up with Musicians on Call to give patients something to look forward to during these tough times.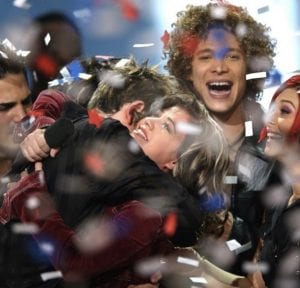 Kelly Clarkson just keeps winning in life and loves to share her voice for the greater good. Firstly, Clarkson's divorce is anything but pretty, she still tries to help other people in their times of need.
Kelly Clarkson is currently going through a divorce from Brandon Blackstock. In addition, she has since said that he has committed fraud and has taken money from her.
However, Kelly Clarkson has won primary custody of the former pair's children. Moreover, Clarkson has still been able to remain positive and continues to help others with her amazing gift of phenomenal singing.
As a result, it's been a trying period in her life yet she continues to do things that are so helpful. Teaming up with Musicians on Call is one of them. Because of things like this, Kelly Clarkson has such a big fanbase. Of course, her music helps as well.
To learn how you can help or donate visit musiciansoncall.org.
Latest posts by Mandy Robinson
(see all)