Kelly Clarkson and Brandon Blackstock's divorce continues. The "Since U Been Gone" singer alleges he committed fraud. She accused her former management company, Starstruck Management, Brandon, and his father, Narvel, of fraud and "illegal services."
OK! Magazine and Page Six were the first to obtain the documents. The 38-year-old talk show host describes her partnership with Starstruck as a "fraudulent and subterfuge device" for their "illegal services." She claims both Brandon and Narvel worked as unlicensed agents. The couple's divorce took a nasty turn.
Kelly Clarkson claims Brandon Blackstock took money
The Kelly Clarkson Show host submitted the filing a month after Narvel filed a lawsuit against her. He claimed that she owed his firm $1.4 million. He also wants an additional $4 million from the money she earned as a judge on The Voice and her eponymous talk show.
"Over the course of approximately thirteen years, Starstruck developed Clarkson into a mega superstar," Starstruck and Blackstocks's lawyers said. "By way of example only, Starstruck was instrumental in helping Clarkson achieve success in terms of numerous hit albums, multiple Grammy wins and nominations, her role on popular television shows like The Voice and her own talk show."
Clarkson filed with the California Labor Commission. They allege that the Blackstocks did not act as licensed agents in California. The documents submitted in Los Angeles also alleged that they hid that from her while "demanding unconscionable fees," "acting in conflict of interest" with her, "giving false information and/or making false representations."
Clarkson and attorney Edwin McPherson asking to halt her payments to Starstruck and to have her previous payments refunded to her. According to OK! Magazine, a ruling in the case will be made in February 2020. The tabloid claims that the case could end up on the Supreme Court, as "many advocates on both sides [would] like to see a definitive ruling on what some believe to be an unconstitutional regulation." Clarkson has yet to publicly comment on the Starstruck battle.
"Because of You" singer wants "happiness"
Earlier this month, Kelly Clarkson revealed that during her marriage to Blackstock, she admitted, "This isn't happiness and we both deserve better." In November, she explained on her daytime show.
"People, like, could be bad for you in a certain time. And I think that everybody goes, 'Oh, well that means they're bad,'" Kelly said. "Well, it doesn't necessarily mean that, it just means that you're on different paths. And I think that's OK … Everybody's on a different learning curve."
Now, Clarkson wants to make some lifestyle changes in order to "feel cleansed." She spoke to Fran Drescher on The Kelly Clarkson Show. During their chat, Clarkson shared the changes she made. Not only did she buy a new house, but she also renovated her office thanks to The Kelly Clarkson Show art department.
She begged them to "help me make this make sense." From that moment on, she felt "cleansed."
"I just wanted to feel happy, and it does," Kelly added.
Clarkson's latest comments come after she won primary physical custody of her and Blackstock's children. According to court documents obtained by USA Today on November 30, Clarkson and Blackstock will share joint custody and legal custody of their two children – daughter River, 6, and son Remington, 4. Clarkson will have primary custody of them in Los Angeles.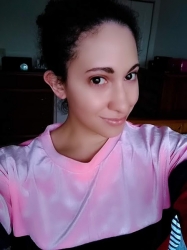 Latest posts by Chanel Adams
(see all)