Pop Diva Kelly Clarkson recently told fans that she'd love to take Ed Sheeran home to meet her mom. Are these two a new match? Read on to find out more.
Kelly Clarkson Gets Creative with Content
Over the last year, many types of entertainers and influencers have been getting creative when it comes to online content. As most people are limited in their interaction with others, content creators are popping out of their comfort zone to create new content that will pull fans in. Kelly Clarkson is no exception. The 38-year-old talk show host often posts fun, feel-good content on Youtube for show fans.
On December 26th, Fans tuned in to watch the newest The Kelly Clarkson Show Youtube Channel video. It was Kelly playing a fun 'Who Would Your Rather' game, where she was presented with two celebrities and tasked with choosing whom she'd like to do said activity with.
Kelly Clarkson Takes Ed Sheeran Home to Mom
At one point During the six-minute video, Kelly is presented with the question "Who would you rather bring home to meet your mom?" She is offered a choice between pop hottie Sean Mendes and modern pop ballad bard Ed Sheeran. Without needing to give it much thought, Kelly quickly told fans that Ed was an easy choice for her. The 'Underneath the Tree' singer revealed that she had met Sheeran once or twice and said that their humor and personality types were definitely compatible. She says that the ginger brit would definitely 'fit into her family' and mused that she could see herself, her sister, and Sheeran having a 'fun night' together hanging out.
Hey Ed! Kelly's on the market! You better come scoop that up! Will we see the two modern pop icons hanging together in the future? Maybe not – but we've got our eye on them…
Who is Bailing Kelly Out of Jail?
Kelly Clarkson was later asked who she would call to bail her out of jail. Her options? The guys from BTS or the Jonas Brothers. Kelly gave a little chuckle and answered almost immediately. "Here's the reason why I'm going to say BTS", the singer said with a quirky smirk, "in the event I do not get out, I think all the BTS fans are SO powerful… I would have no doubt at the end of the day that if they [BTS] couldn't do it, they'd do one Tweet and an army of people would legit remove a wall and I would walk out."
Kelly comments that she loves how loyal their fanbase is and says that she has never met a BTS fan who wasn't 'hardcore.'
Kelly Clarkson Says she Trusts Halsey more than Ariana Grande
When asked who she trusts more to 'do her makeup' Kelly quickly selected Pop oddball Halsey over ponytail princess, Ariana Grande. In the video, she bases this decision on her love for Halsey's unique, quirky style. She mused that with all her pops of color and out of the box makeup looks that Halsey would make her look like a warrior and she says, "I think that's FUN." The talk show hostess made sure that she let fans know that there was no shade on Ariana 'she's probably great at makeup,' she just really digs Halsey's style.
A Reality Show Featuring Kelly Clarkson, Cardi B, and Megan Thee Stallion
Later in the game, producers asked Kelly who she'd rather take on a cross country road trip. Her choices were Cardi B and Megan Thee Stallion. The atmosphere seemed to get a smidge awkward at this point. You can tell by her response in the clip that Kelly isn't exactly running in the same circles as the two female rappers and she honestly wasn't sure how to answer. She beautifully skirts the awkwardness of choosing by saying "Why not both," quickly adding "that would be the best road trip." She goes on t0 predict that the three of them together would make 'one hell of a tv show'. We are inclined to agree.
Kelly Gets her Wine on with Lizzo
Who would Kelly Clarkson rather have a 'wine night' with? Right off the bat, Kelly stares down the camera, offering her apologies to Drake. "No offense Drake, LIZZO," she answered matter-of-factly. "Who doesn't say Lizzo?" She asked the people around her. "That's gotta be the best night ever of drinking," The singer laughs. She goes on to comment that Lizzo's humor and big personality would definitely make for a fun girls' night in.
Kelly? Lizzo? We're down. Where's our invite!?
Despite a lack of person to person interaction in today's media – we commend the Kelly Clarkson show for always finding fun and uplifting content ideas to share with fans. Their youtube vids are a fun addition to their daily hour-long show and you always know you're in for a few good laughs when you tune in.
You can check out the singer's Youtube channel for more great content and regular segment clips from her show.
Follow all the latest Country Music News on Country Music Alley. We upload new stories daily! Be sure to bookmark our homepage!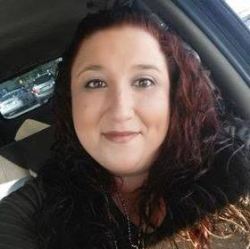 Latest posts by Nikki Desrosiers
(see all)