Wedding bells will soon be ringing for hot couple Gwen Stefani and Blake Shelton. He popped the question to her in late October. The two went Instagram official with their engagement on October 27. Now, the wedding planning begins! And, sources are saying Gwen will definitely be including her three children in all the wedding festivities.
Gwen Stefani and Blake Shelton will include children in wedding
Both Gwen Stefani and Blake Shelton could not imagine saying "I do" without her children by their side. People shared that her three sons, Kingston, 14, Zuma, 12, and Apollo, 6 will play a huge part in her upcoming nuptials.
A source says, "Gwen's sons are just really solid, sweet kids, and they're so excited for Blake and Gwen to get married. They can't wait to stand by their sides." Blake plays an important role in her son's lives, but also is careful not to overstep boundaries.
The source shared, "Gwen always gushed about how amazing Blake is with the boys. She feels so lucky that he helps her raise them. His love and guidance is something that Gwen is beyond grateful for."
There is no official wedding date that has been announced just yet. However, it's being shared by sources close to Gwen and Blake that they will wed fairly soon. Everyone is thinking their wedding will take place in Oklahoma at Blake's home. He built a chapel for Gwen on his property which fans caught a glimpse of after he proposed. However, the location for their wedding has not been confirmed.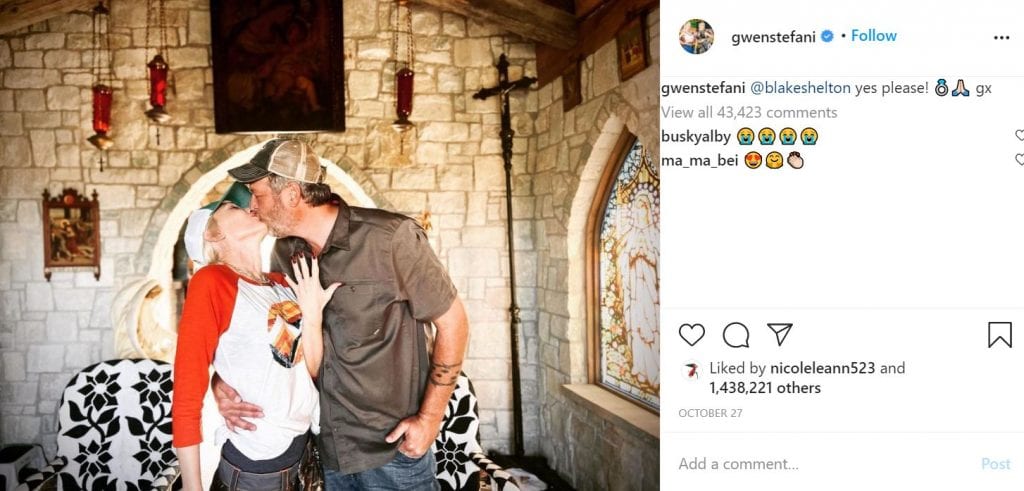 The proposal
Blake proposed to Gwen in Oklahoma. He wanted to make sure her three boys were there for the big event. He said, "The only thing I had planned was that I knew I wanted to do it in Oklahoma while all her kids were there [and our siblings]." He continued, "I didn't want to take her away or do something private away from the kids. I felt like it was important for the kids to be a part of that moment, so that's what I did."
Blake kept things old fashioned and asked her father and her children for permission to marry Gwen. After he received blessings from the three boys and her father, Blake went out to buy the ring.
The ring is speculated to be about seven carats and cost more than $250,000. While waiting to pop the question, Blake kept the ring hidden in his truck. When the time came to propose, Gwen had no idea. A source said, "Gwen was amazed and absolutely not aware the proposal was happening. It was a shining point in her life."
Life is good for Gwen, Blake and her boys. Stay tuned for more updates.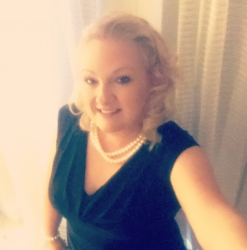 Latest posts by Jamie Colclasure
(see all)