Country music star Ronnie Dunn isn't one to keep his opinion to himself. One-half of the iconic country duo Brooks & Dunn weighs in on the social media uproar regarding Blake Shelton. On New Year's Eve, Shelton surprised fans with the release of a new song. Inspired by his romance with Gwen Stefani, some found the lyrics problematic given the current economic strife. 
ICYMI: Social Media EXPLODES Over 'Tone-Deaf Song Lyrics
Along with his fiance Gwen Stefani, Blake Shelton was one of the performers during NBC's New Year's Eve special. The country crooner had a treat in store for his fans – or so he thought. After he debuted his brand-new song "Minimum Wage," people took to social media with their reactions to the song's lyrics. 
In the song, Shelton sings about a down-on-his-luck dive bar singer who feels rich after meeting the girl of his dreams. Romantic, right? Not so much, according to Twitter. The main issue seems to be with the chorus, "Yeah, your love can make a man feel rich on minimum wage."
Trolls flocked to Twitter to call Shelton out for the "tone-deaf" lyrics from one millionaire to his millionaire girlfriend. 
While Shelton's song had a lot of detractors, it also had a fair amount of defenders. Ronnie Dunn is one of those defending the song. 
Ronnie Dunn Reacts to 'Bullsh*t' Criticism 
The backlash against Shelton's "Minimum Wage" song isn't dying down soon. Brooks & Dunn vocalist Ronnie Dunn isn't backing down either. He posted a long missive to all of his social media accounts railing against what he calls the "cultural scams" meant to divide the country. 
In his rant, Dunn blames "forces at work to keep this country divided" for the backlash against Shelton. He feels that social justice warriors want to "attack country singers for being successful." But he knows what it is like to work from the bottom of the ladder to the top rung. 
Perhaps Dunn feels a connection to the song because he played "BEER JOINTS/DIVE BARS" back when he was starting out. Shelton's song references playing "dive bars."
In fact, Dunn says both of his parents worked small town "minimum wage" jobs when he was growing up. In Dunn's opinion, "the entire world wants to hitch a free ride" to success. And if they don't make it, they want to "diminish or destroy" those who are successful. 
Ronnie Dunn implores people to "read the full lyrics" of "Minimum Wage" before judging it. He likes the song so much, he wishes he had written it himself. 
He signs his support for Shelton with "American Made, Country Music singin', song writin' millionaire sumb*tch!"
My two cents… #RonnieDunn #BlakeShelton #MinimumWage #HardWorkinMan #CostOfLivin #WorkingManBlues @blakeshelton pic.twitter.com/nOFVlYP9pI

— RONNIE DUNN (@RonnieDunn) January 4, 2021
Shelton has yet to respond to Ronnie Dunn's vocal defense, but an unexpected rock musician jumped in the fray. 
Van Halen's Sammy Hagar Throws His Support to Dunn & Shelton
Ronnie Dunn's Instagram post of his statement caught the attention of a surprising rock legend. Van Halen singer Sammy Hagar co-signed Dunn's post with approval. In the comment section, he wrote, "D*mn right my brothers. there ain't too many from our era that didn't struggle and come from Poor families."
Furthermore, Hagar agrees that others who achieve success likely "earned it" through hard work. The Rock 'N Roll Hall of Famer's post received almost 300 'likes.' Ronnie Dunn's initial post on Instagram got over 3000 'likes' of support. 
Former Brooks & Dunn Singer Releases Solo Music 
What is Ronnie Dunn up to when he isn't fighting social media battles? In 2009, the popular duo Brooks & Dunn shocked the country music community by announcing they were splitting up after over 20 years together. 
A few short years later, they were back on the tour circuit with a Vegas act with Reba McEntire. In 2019, they released a new album, Reboot. They also appeared as coaches for Blake Shelton's team on The Voice singing competition.
A year ago, Dunn released a cover album of his favorite rock and country songs. At the time, he reflected on his eventual retirement. He said, "There's a shelf life to my voice, and I'm getting to that point where I'm becoming aware of that."
However, it doesn't seem as if Dunn is slowing down anytime soon. He certainly isn't shy about standing up for his fellow country artists. 
Do you agree with Ronnie Dunn that the backlash against "Minimum Wage" is blown out of proportion? Let us know in the comments down below. And be sure to follow our Facebook page for all the latest country news.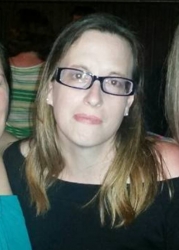 Latest posts by Jennifer Havener
(see all)