Garth Brooks has millions of fans worldwide, but don't count one country music legend among them. The iconic singer Waylon Jennings made a few snarky comments about the "Thunder Rolls" singer back when Brooks was just getting famous in the industry. 
The feud was recently back in the news, leaving fans wondering if the two country music stars ever resolved their feud. 
Waylon Jennings Vs. Garth Brooks
When Garth Brooks was coming up in country music, there was a lot of debate over whether his music was really country. Some of the old-school country musicians didn't think Brooks' music was worth much.
Waylon Jennings made his feelings about the newbie clear with snide comments to his friends. Eventually, the rude comments made their way to the press, sparking rumors of a feud. 
One of the insults allegedly Jennings made about Garth Brooks' music is so vulgar that many outlets can't – or won't – print it. Taste of Country skirted the dilemma by describing it as, "a certain type of foreplay and how Garth was the equivalent to pantyhose getting in the way of it."
Garth Brooks Speaks Out On Feud
In 2014, radio DJ William "Broadway" Bertshinger spoke with Garth Brooks for his Electric Barnyard Show. "Broadway" directly addressed the elephant on the phone by asking Brooks about it directly. Had Garth Brooks and Waylon Jennings ever talked about the alleged feud? 
Brooks seemingly confirmed the rumors that Jennings wasn't his biggest fan. He said that he was "targeted" by Jennings at the time. However, Garth Brooks was generous toward Jennings. Calling him a "legend," Brooks said he didn't "take it personal."
Instead, he chalked it up to the "changing of the guard." He also saw humor in people citing his music as "as country as it gets," when Jennings didn't consider it country enough back in the day. 
Was the Feud Resolved Before Jennings' Death? 
Waylon Jennings passed away in 2002 from a diabetes-related illness. He passed away a few years before Garth Brooks' 2005 'retirement.' Did the two ever make peace with each other? 
It seems that there was no peace to be made from Garth Brooks' side. He told "Broadway" that he had "nothing but respect" for Jennings. In his view, the feud was always one-sided. 
What about Jennings' side? 
From a short excerpt from Waylon Jennings' memoir shared by Taste of Country, it seems the hatched was buried before Jennings died. In Waylon:An Autobiography by Waylon Jennings, Jennings indirectly addressed the feud. He wrote about unity among the country music community. 
In his autobiography, the legend told both old-timers and newcomers: "This town is big enough for all of us."
So, yes, it seems that the two country megastars did resolve their feud, even if it was only one-sided to begin with. 
Do you think Garth Brooks changed the sound of country music? Let us know your thoughts in the comments below. Be sure to join our Facebook group for all the latest country music news.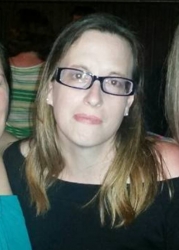 Latest posts by Jennifer Havener
(see all)