Fans want to know if Garth Brooks played safe. On Wednesday, January 20, the country superstar attended the inauguration of President Joe Biden and Vice President Kamala Harris. There, he was hugging and shaking hands with everyone. Viewers were in a state of shock over Brooks' appearance and his ability to touch everyone.
He drew criticism after his performance. Some noticed that he hugged the former presidents and first ladies in attendance while maskless. They didn't understand why Brooks would avoid social distancing and masking up during an unprecedented time. Now, Brooks' rep is speaking out about that controversy.
Country singer tested negative for COVID-19
Garth Brooks performed an acapella version of "Amazing Grace." His performance took place while the incoming president and vice president were sworn into office during the ceremony set in Washington, D.C. After his performance, Brooks shook hands with Biden, Harris, and outgoing Vice President Mike Pence before leaving the stage. But then he stopped to hug some of the former presidents and their wives.
The "Friends in Low Places" singer rushed into the crowd. He hugged Barack and Michelle Obama, Bill and Hillary Clinton, and George W. Bush and Laura Bush. Then, Brooks quickly made his way out the door. Viewers noticed that he did not wear a mask during his appearance.
Brooks wore a mask when he first took the stage, but he removed it before his appearance. However, a rep told Today that Brooks tested negative for COVID-10 three days before his performance. That wasn't the only controversy that happened. Brooks also drew backlash among conservative fans for his appearance at the event. Some think it was a politically charged move, but he made it clear that it had nothing to do with politics.
"This is not a political statement," Brooks announced on Monday, January 18. "This is a statement of unity."
He also made that point clear during his performance. Brooks paused to ask the in-person crowd and viewers at home to join him in singing the final verse of "Amazing Grace" with him "as one, united."
Garth Brooks draws criticism from Twitter
Garth Brooks wanted to provide a sense of unity during his performance. His rendition of "Amazing Grace" was powerful and emotional. While Brooks' performance mostly drew positive reaction online, some exploded over him hugging the attendees. In the Today Show video, Brooks was filled with energy as he interacted with everyone.
Handshakes and hugs all around after @garthbrooks performs on #InaugurationDay pic.twitter.com/pnN1GrtO4e

— TODAY (@TODAYshow) January 20, 2021
Twitter users shared their thoughts on the clip. Most of them slammed Brooks for hugging everyone. Others agreed with his behavior. They felt it was a total "mood" and action they will take once the coronavirus pandemic ends.
Garth Brooks literally *running* around the stage to hug everybody is my whole energy today.

— e sidler (@thesidler) January 20, 2021
So Covid not a thing no more 🙄

— Dawn (@dmdd1969) January 20, 2021
Of course, there were strong reactions. Some thought it was inappropriate to hug amid the ongoing COVID-19 pandemic. As for Brooks, he hasn't responded to this latest backlash. What are your thoughts? Sound off below in the comments.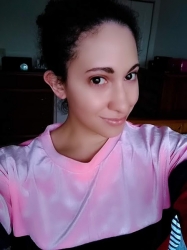 Latest posts by Chanel Adams
(see all)