Many fans are following the details of Miranda Lambert and her road trip. Excitingly, she shares on her social media along the way. However, it seems that the trip has come to a premature conclusion. Read on for more details.
Miranda Lambert is Back in Nashville
Unfortunately for Miranda Lambert, and the fans living vicariously through her road trip, the Country star and her husband are back in Nashville earlier than they'd hope. And the explanation is frustrating. However, before making it back home to Tennessee, Lambert and Brendan McLoughlin make a stop in Greensboro, GA.
One of the fun things about this road trip is the local business reviews Miranda Lambert gives along the way. According to the caption for their time in Greensboro, the couple spent "a few restful days at Lake Oconee."  Probably one of the most relatable things about this post is the "Bluebird" singer's explanation about why they spent a few days in Georgia. She initially tries to play it off that they stayed an extra day because "it was so beautiful," but elaborates "And we ran out of clothes & needed to do laundry."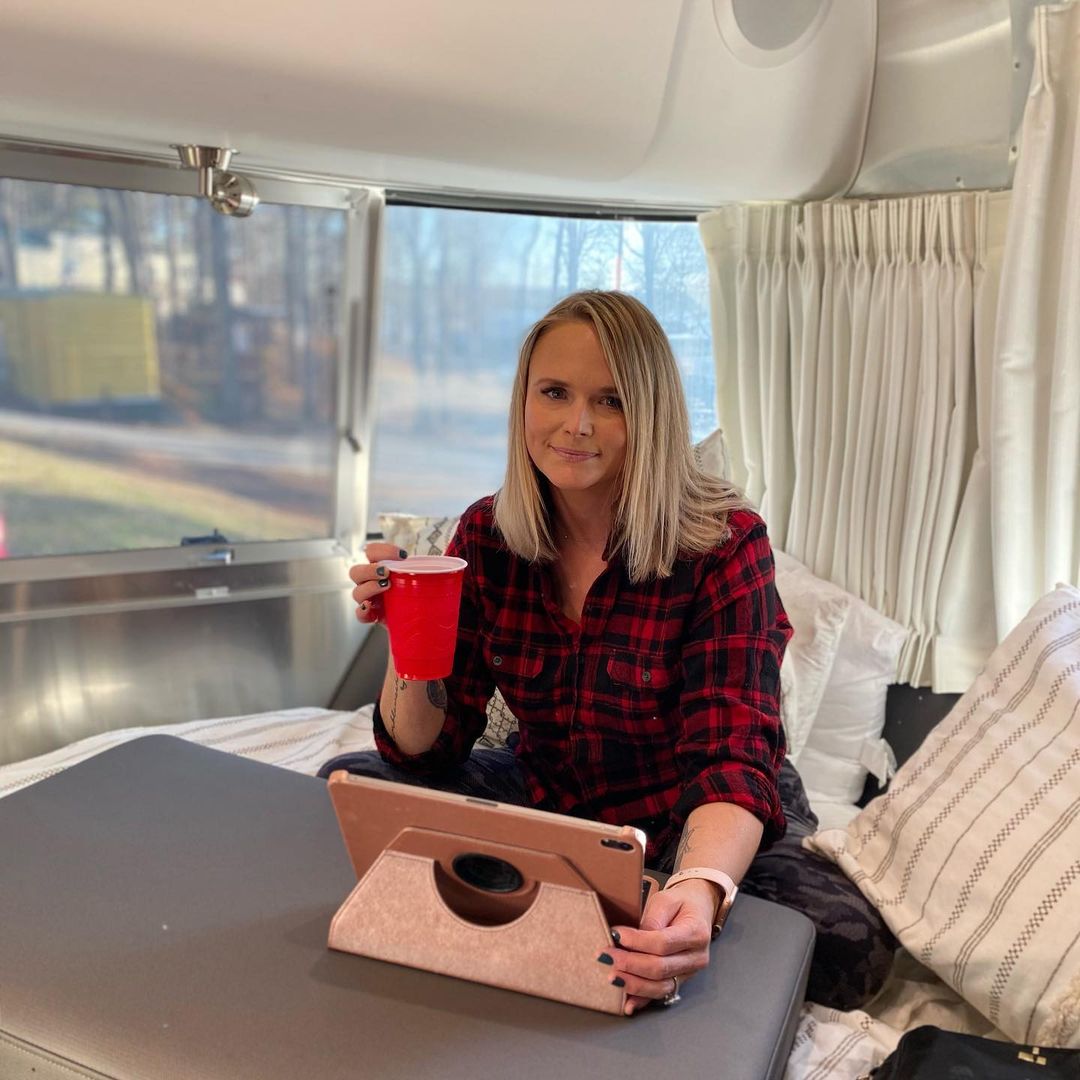 It seems that Miranda Lambert's life is all about balance. While she and her hubby are "glamping" it up, they left the campsite to have dinner at the Ritz Carlton. She even mentions how they "made some new friends from Orlando."
An Unfortunate Event Happens on the Way Home
Unfortunately, something scary happens while Miranda Lambert and Brendan McLoughlin were on their way home. While traveling through Atlanta, "a small car with temp plates was driving erratically." When it tried to squeeze between Lambert and a semi truck "going 70 on I-20 W" it hit their trailer on the passenger side and sent the couple into the left lane. "We fishtailed pretty good but got to the shoulder as quickly as possible to assess the damage."
Miranda Lambert points out "Nobody was hurt thank the good Lord." However, nobody stopped. Lambert goes on to graciously thank her mother for her 4:30 AM prayers. Lambert also announces that The Sherrif will be repaired and they will be "back on [their] vagabond ways soon."
While a car accident is a reason enough to be in a foul mood, it doesn't seem like it did much to phase Miranda Lambert. She concludes her latest travel post with, "overall it was an amazing trip and we learned we have a lot to see and a lot to be grateful for."
How do you feel about Miranda Lambert's road trip being over for now? Let us know in the comment section below. Come back to Country Music Alley for more news about your favorite Country stars.