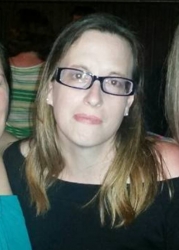 Latest posts by Jennifer Havener
(see all)
Garth Brooks and Trisha Yearwood are more than just a married couple. They frequently collaborate together, often touring together. Earlier this year, they released a cover version of the song "Shallow" from A Star Is Born. 
The duet was included on his most recent album, Fun. 
For the most part, live music is still on hold due to the pandemic. In the meantime, Garth Brooks hosts live performances on his Facebook, including a Q&A session. During the March 29th performance, a fan wondered about an odd habit between Brooks and Yearwood. 
Why Does Garth Brooks Bow to His Wife After Singing? 
If you've ever seen them perform together, you may have noticed it, too. Once the song is over, they turn to each other and do a small bow. What is the meaning behind the gesture? 
Garth Brooks being Garth Brooks, he had to crack wise about the custom. He said that the bowing started after she told him to. Why does she bow back? "Guilt," he joked. But then he got serious about the true reason for the gesture. 
Pop Culture reports that he does it out of "respect." Particularly, "of her gift, of her talent." He is clearly his wife's biggest fan! 
In addition to bowing, Garth Brooks always refers to Trisha Yearwood as his "queen." 
Check out this YouTube clip of their 1999 performance at the American Music Awards. Their traditional bow happens at the end. 
Garth Brooks GUSHES Over Trisha Yearwood's Talent 
During his Facebook Live, Brooks spoke from the heart about his admiration for Trisha Yearwood. 
Their first meeting was before either of them was famous and DECADES before romance blossomed. They first met in the 1980s while recording a demo. But their relationship didn't bloom until after his divorce in 2001. 
The couple married in 2005 and are still going strong. Yearwood's recent battle with COVID only made their marriage stronger. Their marriage isn't perfect, though. They admitted to working on their marriage while they were in quarantine. 
Brooks continued to gush over his wife during his March 29th Facebook Live. He said, "Long before I ever thought it was possible to date the woman, much less marry her, I'm the biggest fan of Trisha Yearwood's voice you can imagine." 
And the feeling is mutual! 
What's Next for the Country Music Couple? 
The popular pair took great effort to stay connected with fans during the pandemic. In addition to Brooks' weekly Studio G performances, Yearwood hosted "T's Coffee Talk" on her Facebook. 
Anyone up for a zoom? love, g

Watch #StudioG Here: https://t.co/Afiie250Zi pic.twitter.com/0fSnrehnWa

— Garth Brooks (@garthbrooks) March 30, 2021
They both took breaks from the online events when Yearwood was fighting COVID. Due to the ongoing pandemic Brooks had to reschedule in-person concerts that were scheduled for this month. 
Here's hoping that Garth Brooks can resume his tour soon, with Trisha Yearwood likely joining him. 
Follow us on Twitter for more country music news.