Did you know that actor Matthew McConaughey got his big break starring in a Trisha Yearwood music video??? The Oscar winner looked back on the memory during a recent appearance on The Ellen DeGeneres Show. Trisha Yearwood and Garth Brooks were co-hosting the daytime talk show. During the interview, McConaughey brought up the old video. 
Garth Brooks Returns to Host The Ellen Show, But He's Not Alone
Country music icon Garth Brooks is expanding his resume. In late 2020, he stepped in for Ellen DeGeneres as host of The Ellen Show. He was such a hit with fans that the talk show brought him back this week. And he wasn't alone. 
Joining him was fellow singer, and wife, Trisha Yearwood. The duo sat down for a virtual chat with Best Actor Oscar winner Matthew McConaughey. Trisha Yearwood teased the interview on her Instagram. She wrote that she will "finally get to confront" her Walkaway Joe. 
 

 

View this post on Instagram

 
Matthew McConaughey: From Trisha Yearwood Video Bad Boy to Oscar Winner
Trisha Yearwood's hit song "Walkaway Joe" is a cautionary tale for teenagers. A mom warns her daughter not to get involved with a bad boy. "That boy's just a Walkaway Joe," Yearwood sings. 
She recently celebrated the 30th anniversary of her debut album featuring "Walkaway Joe" and "She's In Love With the Boy." While interviewing Matthew McConaughey for The Ellen Show, the two started talking about his big break. He appeared as the bad boy, the "walkaway joe" in the video. 
As Yearwood notes, she never had a chance to thank the actor for appearing in the video. She even joked that she kick-started his career and now he's more famous than she is. In fact, Yearwood thinks they should film an updated version of the video. 
Wide Open Country reveals that McConaughey was just 23-years-old when he starred in the video. During his interview with Brooks & Yearwood, he talked about how it was one of his first acting gigs. He said that he was "0-for-18" on booking roles before getting cast in the video. 
McConaughey fondly recalled the making of the video. He said that music videos during the '90s had a specific storyline play out. For the "Walkaway Joe" video, he said, "[The couple] hang out, they run hand-in-hand, they end up back at a motel…" 
He seems to have fond memories of filming the video. He even gives Trisha Yearwood a shout-out in his new memoir, Greenlights. 
See the full interview below: 
Did you recognize baby Matthew McConaughey in the "Walkaway Joe" video?? Share your thoughts in the comments below.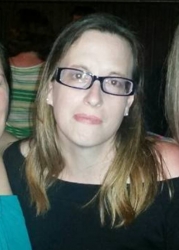 Latest posts by Jennifer Havener
(see all)