Still in love with the boy! Country singer Trisha Yearwood marks a huge milestone in 2021. It was 30 years ago that she released her debut album. Her first number one hit is also arguably her most popular. "She's In Love With The Boy" tells the Romeo & Juliet-esque small-town love story of Katie & Tommy. 
Does Trisha Yearwood have something special planned to mark the milestone? 
Trisha Yearwood Remiscines Over Big Hair & Fake Nails on Debut Album Cover
Trisha Yearwood appeared on The Kelly Clarkson show a few weeks ago to chat with host Kelly Clarkson. The long-time friends joked about how much they both love going make-up-free. Earlier this year, Yearwood received praise from her fans for always keeping it real by sharing a bare-faced selfie.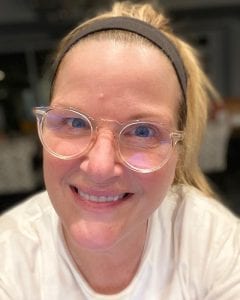 The conversation veered to Yearwood's debut album, Trisha Yearwood, coming out 30 years ago. After a snapshot of the album cover popped up on the screen, Yearwood shared some funny stories about shooting the cover. It was 1991 and Julia Roberts was at the height of her acting career. And many women wanted to look just like the iconic actress, including Trisha Yearwood. 
She joked to Kelly Clarkson that she asked for "Julia Roberts hair." Pretty Woman had just come out in theaters. Big hair was in. 
So were press-on nails! Yearwood revealed that one of her vices is biting her nails. And so, she took it upon herself to glue on some drug-store nails for the photoshoot. She joked that she calls the look "the claw." 
Kelly Clarkson took a moment to fangirl over Trisha Yearwood, Reba McEntire, and other female artists from the nineties. In her opinion, it was a "great time" for music. 
30 Years Since "She's In Love With The Boy" Topped Charts 
Yearwood's self-titled debut album went all the way to #2 on the music charts. Her debut single, "She's In Love With The Boy" made its way all the way to the top of the charts. It was a feat almost unheard of on a debut album. 
People of all ages related to the forbidden love of the chorus: "She's in love with the boy/and even if they have to run away/she's gonna marry that boy someday." 
In a recent appearance on People magazine's podcast, she talked about the milestone. She said that she has "something special" planned to mark the occasion. But she kept mum on the details. Could that "something special" happen during a Garth Brooks tour stop later this summer? After postponing his tour due to the coronavirus pandemic, he is finally resuming his Stadium Tour. Many of the handful of dates are already sold out. 
Speaking of Mr. Trisha Yearwood…
Trisha Yearwood's debut album also featured her first of many duets with her future husband, Garth Brooks. Us Weekly reminds viewers that the duo sang together on "Like We Never Had a Broken Heart." Yearwood told the outlet that they have "some things planned" to mark the 30-year anniversary of their first collaboration. 
Can Fans Expect a New Album From Trisha Yearwood? 
While appearing on the People Every Day podcast, Trisha Yearwood teased a new album. She revealed that her friend and songwriter Karyn Rochelle sent her a new song recently. Yearwood said the song made her cry, but in a good way. 
According to Trisha Yearwood, that's the mark of a good song. Furthermore, the song "sparked" something in her that made her want to record it. It sounds like fans will be getting a Trisha Yearwood album sooner rather than later. 
On the latest episode of PEOPLE Every Day, Trisha Yearwood talks new music, her 15-year marriage to Garth Brooks and so much more! Listen and subscribe: https://t.co/3Va6Tw2mfy pic.twitter.com/6fA7p2ly0u

— People (@people) May 13, 2021
She has a lot of irons in the fire. She is releasing her fourth cookbook later this year. 
Are you a fan of Trisha Yearwood's hit single "She's In Love With The Boy"? Check back with us for updates on all your favorite country artists.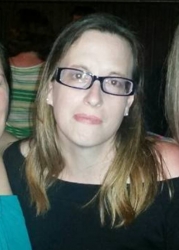 Latest posts by Jennifer Havener
(see all)