A new TikTok has fans worried that perhaps Blake Shelton could be planning to leave The Voice. The country music legend has been on the show for ten years now. In fact, the show recently celebrated 500 episodes. Carson Daly recently made the big announcement about the 500th episode celebration. It was during this TikTok video highlighting Blake's time on the show that fans became worried.
Is Blake Shelton leaving The Voice?
Good Housekeeping shared the concern many fans are having about Blake Shelton possibly leaving the show. Blake has been on The Voice since its premiere in 2011. He's an amazing coach and fans love watching him. Plus, of course, they love hearing him sing as well. However, his humorous days on the show are being questioned by fans concerned he may be ready to give up the gig.
The 500th episode came with a big celebration complete with a huge cake. Blake joined in on the fun and celebrated with a rather large piece of the cake himself. Blake made it of point while chowing down on the cake to mention that he's been there for 500 episodes and has earned his big piece of cake. He also jokingly said his fellow judges could not have any as it was the last piece.
He told Kelly Clarkson, John Legend, and Ariana Grande that he would be out on stage in a minute. While the video seems all in complete fun, many are worried it could be getting closer to Blake saying goodbye.
Fans comments
Many fans commented on TikTok. One fan said, "If Blake doesn't come back I'll stop watching for sure." Another added, "If they let him go I'll never watch again." Still another fan said, "Blake makes the show. If he's not on I won't watch anymore."
It didn't stop there. Another fan said, "If he leaves [the] show won't be the same. He makes the show, it's why millions watch. His humor is attractive." Other fans begged him not to leave the show.
While many believe it could be the beginning of the end, others think there is no way he would leave. Some said ratings would for sure drop without Blake Shelton on board.
Cheers!!! @NBCTheVoice is live y'all.. Tune in now!!!! #TeamBlake pic.twitter.com/5lZw9RKNE7

— Blake Shelton (@blakeshelton) November 9, 2021
No official announcements have been made regarding Blake's future with The Voice. However, Blake has mentioned recently that he and his new wife Gwen Stefani are ready to step away from the spotlight and enjoy life.
What do you think about Blake possibly leaving the show soon?
Stay tuned for more updates.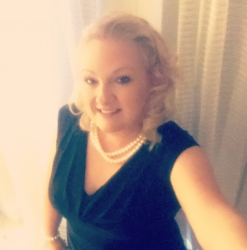 Latest posts by Jamie Colclasure
(see all)