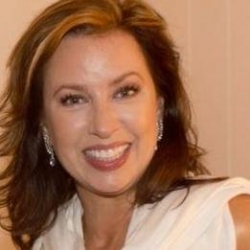 Latest posts by April Neale
(see all)
In America, bourbon is king with rye a close second. And Kentucky could be considered America's own Scotland in many ways. 
This is because Scotland has many distinct whisky-making regions such as Islay, Lowlands, Highlands, Campbeltown, and Speyside.  And Kentucky is home to bourbon-producing areas like Bardstown, Frankfort, and Versailles where distillers also create their own defined flavor profiles. 
And not just Kentucky, but neighboring Tennessee, too, as the various regions inside these states are home to the most historical and accessible distilleries where great spirits are made in small batches, others in larger productions.  
What is exciting is that American-made quality pours make exceptional gifts for the true connoisseur of fine whiskey for a reasonable price.
Country Music Alley got to sample some exceptional (most under $100) pours and found a tight list of winners to consider, with one great Canadian rye worth mentioning for its spicy kick, for gift-giving this season.
Knob Creek 12-Year-Old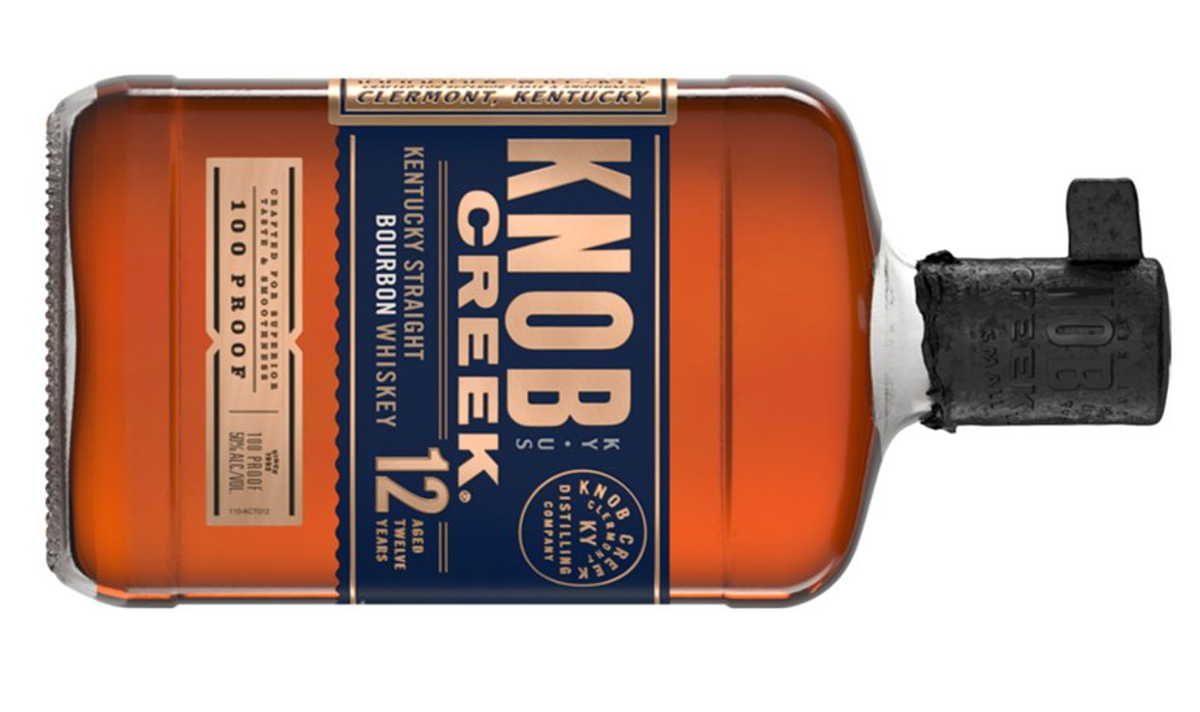 Tagline: "Full proof for full flavor. An honest Pre-Prohibition style bourbon."
Verdict: Our favorite. Knob Creek 12-Year is a robust tawny-colored bourbon aged 12 years and turned out by Jim Beam in Kentucky. It has a 50% ABV and is primarily a corn whiskey (75%) with rye (13%) and barley (12%) notes to offer complexity in the afterburn. For a whiskey of this quality priced under $70 retail in most cases, you cannot beat it.
The top notes are strong, with caramel, tobacco, and clove apparent, and it mellows out after you chew on it a bit. There's a cocoa and spice slight hint and loads of complexity that pair well with a dessert course or just sipping neat by a fire. It's a lovely whiskey, and it is comparable to pours three and four times its cost. 
As it oxidizes and warms in your hand (do not mix this with any sweet additions, please), the whiskey becomes sweeter, nuttier, and more interesting on the tongue with a slight hint of citrus notes and cinnamon. This whiskey is a fantastic gift to give and make sure you grab one for yourself. 
Baker's Exclusive Selection 
Tagline: "Aged for 11 years and eight months, the extra time in the barrel along with the changing seasons allows for even more distinct notes and layers of flavor to emerge from each individual barrel of Baker's Exclusive Selection."
Verdict: The bottle is gorgeous and looks like it costs twice the price. The contents are pure amber heaven, smoky-sweet, spicy and complex. Baker's Bourbon tends to be a firey first taste at 107 proof, mellowing out and revealing its notes and mysteries. Still, Baker's Exclusive Selection holds the flavors of vanilla and caramel and nutty richness with a medium-bodied finish. It's a stunner, and if you have the extra cash and want to impress, go for this lovely bourbon.  
A bit of history, as Baker's Bourbon was created in 1992 by sixth-generation Beam Master Distiller Booker Noe. Baker's Bourbon is named after Baker Beam, the grand-nephew of Jim Beam and a tenured distiller who worked at the Jim Beam Distillery for 38 years. 
This medium-bodied whiskey has hints of vanilla, oak, and toasted nuts and is ideal for a neat pour or served with an ice-cold whiskey stone, but not for mixing drinks.
Baker's Single Barrel Bourbon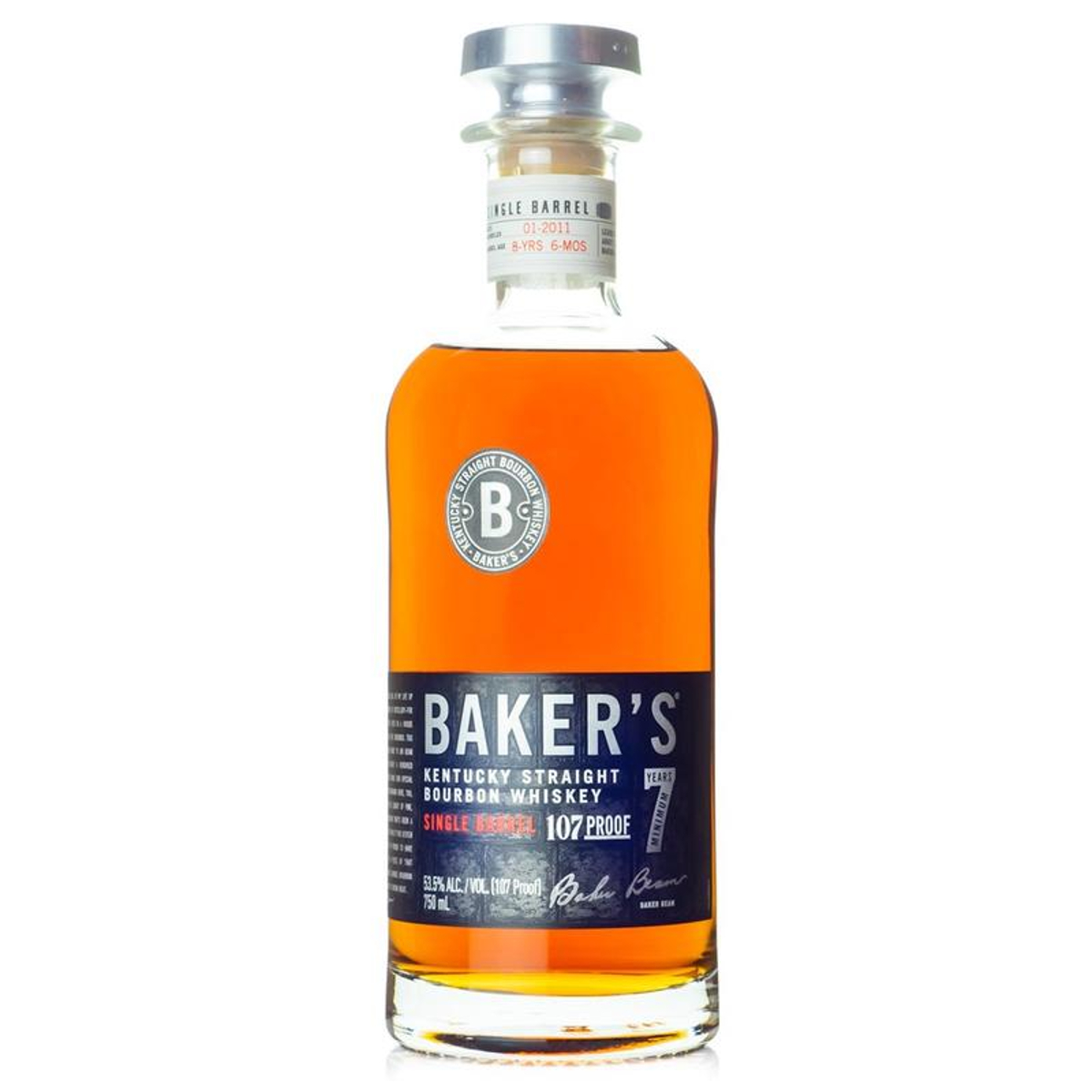 Tagline: "No two barrels of Baker's are the same. Each is as unique as the man the bourbon is named for. Each barrel sits in its own unique place…aging for a minimum of seven years to extract the notes of vanilla trapped within the charred oak."
Verdict: To know that no two seven-year-old bottles are identical yet maintain the 107 proof single barrel designation intrigues. The cost is quite reasonable for the quality, at around $60 per 750 ml bottle.
Amber in hue with a sweet nose and a robust top note of citrus, anise (licorice in flavor), spice, and honey as the alcohol abates and the complexities of the wood sugars are on the tongue. 
It's a sipper, not a mixer, and deserves to sit and oxidize a moment before knocking it back. There's art in this distillation. Take some time to savor the varied levels of flavor. 
A splash of cold water or ice or what we recommend, a frozen whiskey stone, is the perfect addition, end stop. It brings the heat, and as it warms in hand and perhaps is awakened by a hint of cold water. 
It becomes what we feel whiskey is all about, tasting the talents of the whiskey maker and appreciating the elements that turn simple mash and good water into remarkable things. Vodka drinkers just don't get it. You need to own this one, too.
Alberta Cask Strength Rye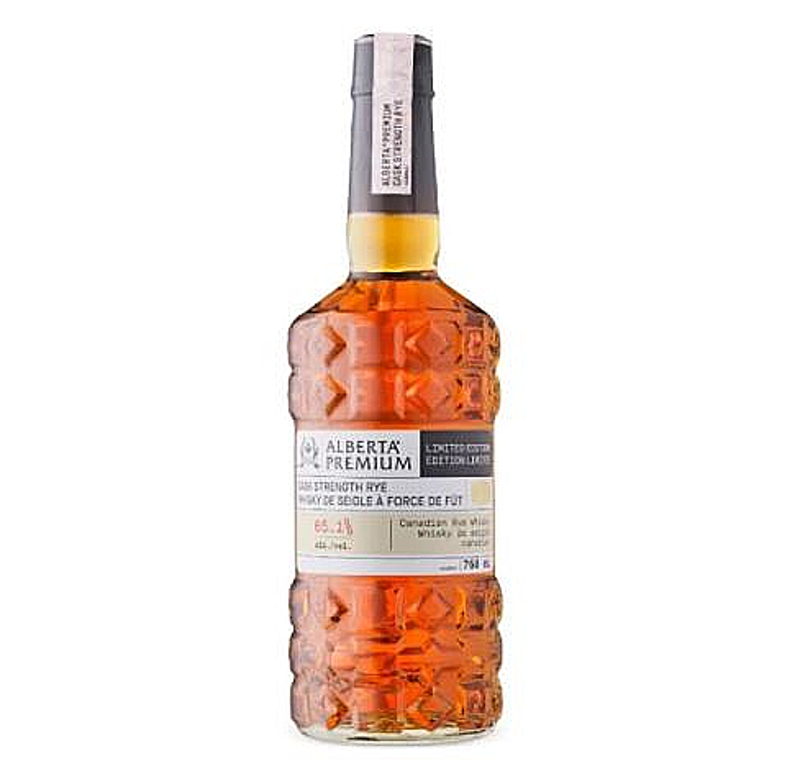 Tagline: "Alberta Premium Cask Strength Rye is a rye whisky, made with 100% Canadian rye and Rocky Mountain spring water."
Verdict: We snuck a Canadian in the all-American mix here, but hear us out: This is pricier rye for sure at about $75 SRP, but well worth it if you prefer the spicier whiskey over sweeter bourbon.  If you are a true North American whiskey lover, rye deserves a hallowed place in your bar.
Alberta Cask Strength Rye is an award-winning whisky made from crystal clean water. The rye is 100% Canadian prairie rye grains and glacier-fed spring water from the northern reaches of the Rocky Mountains in Calgary, Alberta. 
This spirit is 100% prairie rye mash that competed against many whiskies and took top honors and named World Whisky of the Year in Jim Murray's Whisky Bible for several years now. 
The spice notes include traditional bakery flavors like clove and nutmeg, pepper, citrus, cherry, and other surprising and unique flavors. The overall spice profile is heightened by citrus as this rye makes the most exceptional Old Fashioned cocktail if you like them made with rye versus bourbon, as we do. 
The quality is there for a neat sipping experience, as well, and it was preferred to be served very cold with a whiskey stone. Canadians know how to produce lovely rye whiskey for a fair price.
Booker's Bardstown Bourbon
Tagline: "Booker's Bardstown Batch is a Kentucky straight bourbon whiskey aged for six years, seven months, and seven days before being bottled uncut and unfiltered at 127.3 proof."
Verdict: The third Booker's Batch of the year: Booker's Bourbon 2021-03 is called "Bardstown." This whiskey is six years and five months old at 127.3 proof batch honors Bardstown, Kentucky, known to many as the Bourbon Capital of the World. The cost is $89.99 SRP (750 ML). 
Initially, it's an amber-hued knockout punch, a great slow sipper with a lot of intense alcohol forward fire in the pour, deep in afternotes of smoke, and more traditional vanilla and caramel flavor layers that present after the spirit is chewed on for a moment.  The longer it oxides and sits in your hand in a glass, the sweeter wood sugar notes will emerge. 
Master Distiller Booker Noe and several other generations of Beam family members called it home. After college, Booker moved to Bardstown to join the family business, and he lived there for more than 50 years and settled in the community. 
Today this distillery is still a family business as the 7th Generation Master Distiller Fred Noe and 8th Generation Master Distiller Freddie Noe live in Bardstown. www.BookersBourbon.com