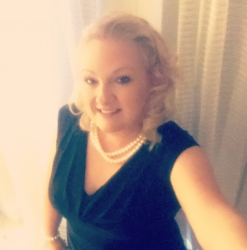 Latest posts by Jamie Colclasure
(see all)
Oklahoma native and country singer Toby Keith has been in the spotlight for many years. He's been bringing amazing country music to fans about everything from love, divorce, drinking, and patriotism. Fans adore Toby and his love for Oklahoma, country music, and America. Now, Toby went to social media on Sunday to share some horrible news. He has been diagnosed with cancer. Keep reading to find out what Toby had to say.
Country singer Toby Keith shares cancer diagnosis
Toby Keith went to social media to share some devastating news. He revealed that he has been battling cancer. Toby said on Instagram that he found out last fall he has stomach cancer. Since then, he's been undergoing treatments to try and rid his body of the disease.
Toby said, "Last fall I was diagnosed with stomach cancer. I've spent the last 6 months receiving chemo, radiation and surgery. So far, so good. I need time to breathe, recover and relax."
It sounds like he is staying optimistic as he continues to recover from his cancer treatments. So far Toby hasn't shared anything else in regards to if he is now in remission or still battling the disease.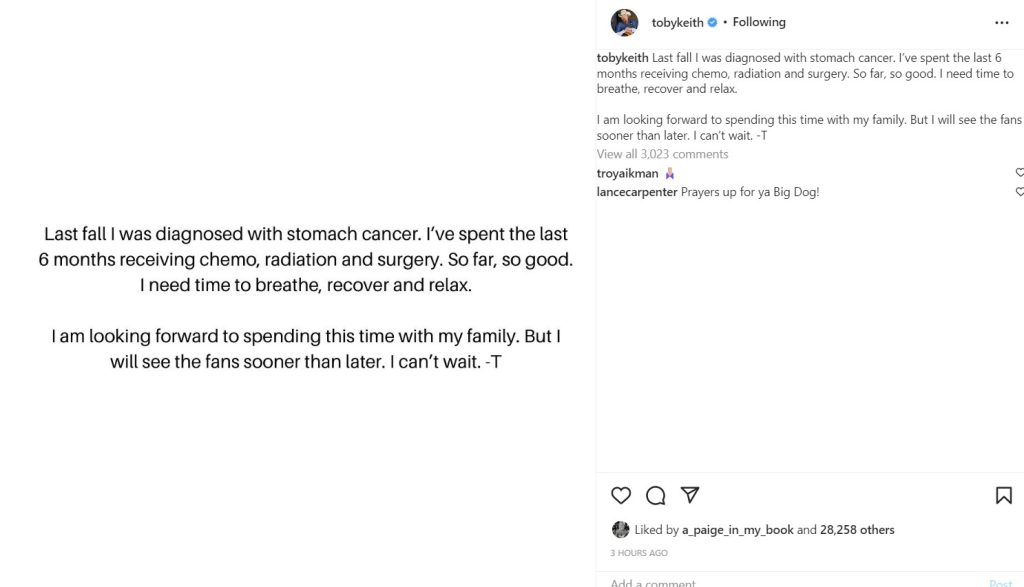 Fans praised Toby
So many fans and fellow performers went to Toby's social media posts on Instagram and Facebook to share their well wishes. Many wished him a speedy recovery and prayers. Others told him to keep up the good fight and get better soon.
The Academy of Country Music was one organization that wished Toby a speedy recovery. Over on Instagram, football legend Troy Aikman posted praying hands on the announcement.
There were tons more comments letting Toby know he has support as he battles cancer.
He's still going strong
Toby is actually out on tour according to People. They shared he will be performing in Illinois and Michigan on June 16 and June 17. So far the dates have not changed but no doubt they still could if Toby isn't feeling up to it.
The 60-year-old country legend released his first album in five years last October.
Toby Keith has been a huge supporter of fighting children's cancer for years. He created the Toby Keith Foundation to help children going through cancer treatments. He even created the OK Kids Corral which allows families and youth patients going through cancer treatment to be together cost-free.
What do you think about Toby being diagnosed with stomach cancer?
Thoughts and well wishes go out to Toby and his family.