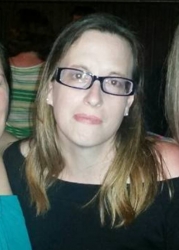 Latest posts by Jennifer Havener
(see all)
Is Kelly Clarkson following in Drew Barrymore's footsteps and crossing the picket line to resume her daytime talk show? Get all the details.
Drew Barrymore Faces Backlash For Crossing Picket Line
Actors and writers in the movie and television industry are currently on strike. The WGA and SAG-AFTRA strikes are wreaking havoc on the Fall TV season, with few networks having scripted shows ready to air. ABC is among the networks leaning heavily on a line-up of reality TV and game shows.
Raising money for charity one spin at a time. #CelebrityWheelOfFortune returns Sept 27 on ABC! Stream on Hulu. pic.twitter.com/nAfRrcWZBS

— Celebrity Wheel of Fortune (@celebritywof) August 30, 2023
Daytime soap operas aren't affected by the strikes, as they are under a different contract. However, most daytime talk shows employ WGA writers. So, how will they return to the air if there are no writers?
In many cases, the shows will hire non-WGA writers, known as "scabs," to write the material until the strike ends. The practice is common but controversial.
Drew Barrymore is under fire for returning to work on her self-titled talk show. The Drew Barrymore Show resumed taping in anticipation of its September 18th premiere.
Enraged WGA and SAG-AFTRA have been picketing outside the CBS studio in NYC where Barrymore's talk show is filmed. Many accuse the actress of crossing picket lines, and she's already lost one gig over the backlash.
"CBS! You are a mess!"

Picketing Drew Barrymore, day 2 pic.twitter.com/ttDZ3cFr7b

— Avishai ✡ Is On Strike (@avishaiw) September 12, 2023
The Kelly Clarkson Show is popular with viewers partly due to the country singer's Kellyoke segment, where she covers songs from other artists.
In May of 2023, Kelly Clarkson faced a backlash of her own when reports surfaced that the work environment of her daytime talk show was toxic.
Will Kelly Clarkson Follow Her To Resume Talk Show?
Following the allegations about a toxic workplace, Kelly Clarkson made a surprising announcement about her talk show. The Kelly Clarkson Show was moving from Los Angeles to NYC.
The big move comes amid Clarkson's ongoing legal battle with her former management agency. The "Since U Been Gone" singer also has a new album coming out on September 22, 2023.
What about her talk show? Will it return to the airwaves this Fall?
21 years. #MondayMemories #AmericanIdol pic.twitter.com/RXFL8JV7tr

— Kelly Clarkson 🍷💔☀️ (@kellyclarkson) September 4, 2023
Fans will be happy to know that, as of the publication of this article, Kelly Clarkson doesn't plan to cross the picket lines. However, it may be a matter of lucky timing.
Variety reports that a new set is still being built in NYC for The Kelly Clarkson Show. Since the show isn't ready to film, there's no need for writers or Clarkson to return yet.
According to the outlet, NBCUniversal hasn't set a premiere date for Season 5 of the popular daytime talk show.
If the set was ready, do you think Kelly Clarkson would cross the picket line? Share your thoughts in the comments below.