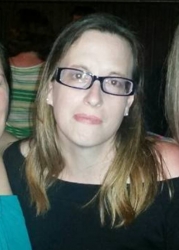 Latest posts by Jennifer Havener
(see all)
Toby Keith returns to the stage after revealing his cancer battle in an upcoming televised performance. Keep reading for all the details and where to watch.
Toby Keith's 2022 Health Announcement
Toby Keith dominated country music radio throughout the 1990s and 2000s. Who can resist singing along to gems such as "Should've Been A Cowboy" or "Beer For My Horses"? And then there was his iconic party anthem, "Red Solo Cup."
You, you, you…I wanna talk about me! To celebrate the anniversary of the song, Toby just released a remastered, HD version of the music video! Check it out: https://t.co/4JRCcFGFis pic.twitter.com/DA0HuDZgJS

— Toby Keith (@tobykeith) August 20, 2023
While other artists took over the radio and charts, Toby Keith remained a presence in country music. That's why fans were shocked in 2022 when he announced that he had been secretly battling a very serious illness.
On June 12, 2022, he took to social media to clue fans into his health issues. He wrote that he was diagnosed with stomach cancer the previous year and had "chemo, radiation, and surgery" to battle the disease.
At the time, he said he was recovering and spending time with his family but hoped to "see the fans sooner than later."
— Toby Keith (@tobykeith) June 12, 2022
He shared an update a year later. TODAY reported in June 2023 that the country singer was "feeling pretty good" and that the cancerous tumor in his stomach had shrunk.
At the time, he was hoping to get back on the road, though that has yet to happen.
Inaugural People's Choice Country Awards
The fan-voted People's Choice Awards traditionally have a country music artist category. But this year, for the first time, country music is getting their own separate program. Voting for the People's Choice Country Awards ended in August, and winners will be announced later this month during the televised ceremony.
In anticipation of the inaugural awards, the list of performers was released, and it probably includes some of your favorites. Jelly Roll, Carly Pearce, Kane Brown, Hardy, and Dan + Shay are all scheduled to perform.
Other artists performing include Blake Shelton, Kelsea Ballerini, Wynonna Judd, and Little Big Town, who will also host the awards show.
Taste of Country reports that two special awards will be presented that night. Wynonna Judd will receive the Country Champion award.
The other award recipient is Toby Keith.
Toby Keith's First Televised Appearance Since Cancer Battle
The People's Choice Country Awards isn't the Oklahoman's very first time back on stage since his cancer diagnosis. He appeared in several small gigs, including at his Toby Keith & Friends Golf Classic in June.
This is what happens when my Uber has a karaoke machine…-T pic.twitter.com/EC4RkVawwu

— Toby Keith (@tobykeith) July 14, 2023
However, it will be the first time he's performed on television since his health battle. Not only will he perform, but he'll also take home the Country Music Icon award. Taste of Country reveals that Blake Shelton – who is also from Oklahoma – will present him with the award.
Tune in to NBC and Peacock on Thursday, September 28, at 8 PM Eastern to see Toby Keith and all your favorite country artists take the stage. Morgan Wallen leads the People's Choice Country Awards with 11 nominations.