Country music fans were shocked in 2012 when popular crooner Randy Travis was arrested for DUI. In addition, he faced charges for resisting arrest and threatening officers. In his memoir last year, he revealed new details. He wasn't drunk. Rather, he accidentally mixed Ambien and booze.
Unfortunately, things only got worse for the icon after that. In 2013, Randy had a massive stroke while in the hospital for congestion. He needed emergency brain surgery to reduce the pressure from his brain.
The stroke left him unable to walk, talk or sing. His recovery has been long and tedious, but he can now walk with assistance and sing somewhat. It's doubtful he will ever fully recover. But his wife, Mary Travis, believes his recovery thus far is nothing short of miraculous.
Randy Travis Credits Faith For His Recovery
Randy and Mary recently spoke to Rolling Stone Country to promote Randy's memoir's paperback release. The outlet notes that Randy can only provide short "yes" or "no" answers, with his wife often speaking on his behalf.
At one point in the interview, Mary fields a question about how the couple, who wed in 2015, got through Randy's ordeal. She credits their strong faith. She said, "There's no way we could have gotten through what we got through without our faith." Furthermore, she believes Randy was conversing with God, even while in a coma.
Mary reveals that the doctors originally told her the country singer would be "bedridden for life." She didn't believe that and it turns out she was right. His recovery has exceeded expectations.
Features On Josh Turner's Upcoming Album
In fact, Randy will appear vocally on country singer Josh Turner's upcoming album. Before his stroke, Randy and Josh teamed up back in 2006 for CMT Cross Country. They sang several of their respective hit songs together, including Randy's "On The Other Hand."
Josh's recent announcement of an album of country classic covers came with a surprise guest: Randy Travis himself. The two will duet on Randy's iconic hit "Forever and Ever Amen."
Randy Travis Pays Tribute to Country Music Icon Charlie Daniels
In the Rolling Stone interview, Mary recounts the 2016 Country Music Hall of Fame induction. To the surprise of everyone, Randy sang a verse from the song "Amazing Grace." Mary remembers people thinking she was nuts for handing Randy the microphone. However, at the end, there wasn't a dry eye in the house.
Mary notes that even Charlie Daniels was wiping away his tears. "The Devil Went Down to Georgia" singer passed away on Monday, July 6. Randy shared a video on his social media to honor the legend.
.@CharlieDaniels was one of the finest gentlemen I have ever known. We laughed, cried and prayed together. Charlie, thank you for everything you've done for me, your endless support of us, you will live on forever as my hero… my friend. I love you. pic.twitter.com/ENYZP54JmL

— Randy Travis (@randytravis) July 6, 2020
The icon's memoir,  Forever and Ever, Amen: A Memoir of Music, Faith and Braving the Storms of Life is now out in paperback. Check back with us at Country Music Alley for more country news.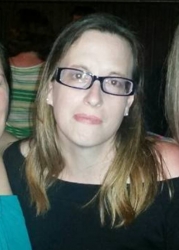 Latest posts by Jennifer Havener
(see all)