Danica Patrick and Mike Tirico team up for the latest in coverage from the coming Indy 500.
NBC announced today the two would serve as analysts and commentators for the Indy 500 race coming next Sunday, August 23 on NBC.
This marks the first time the event will be held in August.
Qualifying Coverage begins this Saturday and Sunday on NBC and NBC Sports Gold. Tirico and Patrick will help promote the Indy 500 by appearing across numerous NBCUniversal programs and platforms in the days leading up to the race.
This marks NBC Sports' second season as the exclusive home of the NTT INDYCAR SERIES, including the Indianapolis 500, which will take place in August for the first time ever due to the COVID-19 pandemic.
The Indy 500 Event
Mike Tirico and Danica Patrick will return to NBC Sports' coverage of the Indianapolis 500 when the green flag drops on Aug. 23.
Tirico and Patrick, who both joined NBC Sports for the initial coverage of the event last year, will reprise their roles as host and studio analyst, respectively.
Well respected, Tirico also hosts NBC Olympics' primetime coverage, Football Night in America and many other premier events, including hosting on-site at Indianapolis Motor Speedway earlier this year for the first-ever INDYCAR-NASCAR crossover weekend.
He will again be joined during pre-race, in-race, and post-race coverage by Patrick, the former INDYCAR and NASCAR driver and one of motorsports' most popular personalities.
They will first appear together for practice coverage on Friday, Aug. 21, on NBCSN.
Quotes courtesy of NBC
"My first Indy 500 last year exceeded my very high expectations in every way," said Tirico in a press release sent to Country Music Alley. "Although this year's race will take place under unprecedented circumstances, I can't wait to get back to Indy. I'm confident that our team at the Brickyard will provide viewers with as exciting a viewing experience as possible. I am also thrilled that Danica Patrick is along for the ride again this year. We had such a great time last May and look forward to bringing Indy home for the viewers again."
"The Indianapolis 500 is an event that transcends mainstream and motorsports which is why it's so special." said Patrick. "We are living during a time that if we can bring people together, we should. Even if it's not physically. I am honored to be back with the NBC Sports team and Mike Tirico. The memories I have from 15 years at IMS hold such a special place in my heart and I can't wait to make more this year in the booth, or however we are positioned in 2020!"
About Danica Patrick
Studio Analyst for INDYCAR on NBC, Ms. Patrick served as the studio analyst for NBC Sports' inaugural coverage surrounding the 103rd Indianapolis 500 that aired in May on NBC.
The seven-year INDYCAR veteran will contribute to NBC Sports' pre-race, in-race, and post-race coverage alongside host Mike Tirico.
Patrick will also participate in NBC Sports' coverage of Indy 500 Pole Day on Sunday, May 19. Patrick has previously served as a guest analyst for Fox Sports' coverage of NASCAR Xfinity races in Michigan, Pocono and Talladega.
A record breaker, Patrick immediately broke barriers when she joined the circuit in 2005. During her first season, Patrick became the first woman to lead laps and earn a top-five finish in the Indianapolis 500 on her way to Rookie of the Year honors.
Three years later, she made history again as the first woman ever to win an open-wheel race in a major series with her victory in the 2008 IndyCar Series Indy Japan 300.
In 2013, as Patrick transitioned to the NASCAR Cup Series, she made headlines with her record-setting performance in the 55th running of the Daytona 500. She became the first woman to win a NASCAR Cup Series pole and finished in eighth place, the highest finishing position ever for a woman in the "Great American Race."
In 2018, Patrick closed out her racing career with the "Danica Double," competing in both the Daytona 500 and the Indianapolis 500. Voted by fans as INDYCAR Series Most Popular Driver six consecutive years (2005-2010) and Xfinity Series' Most Popular Driver in 2012, Patrick earned seven top-ten finishes in the NASCAR Cup Series, and 20 top-five finishes in INDYCAR throughout her racing career. Patrick shattered another glass ceiling in 2018 when she became the first female host of the ESPY's – ESPN's Sports Award show.
Since retiring from racing, Patrick's focus has shifted to her role as an entrepreneur and business owner. She has launched the clothing line, Warrior by Danica Patrick; authored a book, Pretty Intense; and is the sole proprietor of Somnium, a vineyard in Napa Valley, California.
About Mike Tirico
Host & Play-by-Play, NBC Sports Group, Tirico can be found commenting  on the Olympics, NFL, horse racing, golf, Notre Dame Football, and other big events.
In February 2017, Tirico was named NBC's primetime Olympic host, with his first assignment coming at the 2018 PyeongChang Olympics.
In August 2018, Tirico was named studio host for Football Night in America, the most-watched studio show in sports, leading into Sunday Night Football, primetime television's #1 show. The 2018 season was the 23rd for Tirico as an NFL primetime studio host or play-by-play voice. He served as FNIA's on-site host for the 2016 and 2017 seasons.
In February 2019, Tirico was named host of NBC Sports' inaugural coverage of the Indianapolis 500. Earlier in the same month, he called play-by-play for his first-ever NHL game, after previously hosting the 2018 Stanley Cup Final, 2019 NHL Winter Classic, and 2019 NHL All-Star Game.
Tirico joined NBC after 25 years at ESPN/ABC (1991-2016), where he established himself as a preeminent broadcaster. He was named the 2010 Sportscaster of the Year by the National Sportscasters and Sportswriters Association (NSSA), an award voted on by his industry peers.
Program notes courtesy of NBC
Live coverage from Indianapolis Motor Speedway continues Saturday with an hour-long practice session at 8:30 a.m. ET, followed by seven hours of Day 1 Qualifying coverage starting at 11 a.m. ET on NBC Sports Gold. Qualifying coverage continues at 3 p.m. ET on NBC.
NBC Sports' lead INDYCAR broadcast team of Leigh Diffey (play-by-play), Townsend Bell (analyst), and Paul Tracy (analyst) will have the call for weekend qualifying coverage alongside Marty Snider, Kelli Stavast and Kevin Lee providing reports from the pits.
On Sunday, coverage of practice begins at 11 a.m. ET exclusively on NBC Sports Gold.
Day 2 of Qualifying, highlighted by the Fast Nine Shootout for the Indy 500 pole position, will be presented at 1 p.m. ET on NBC. A 2.5-hour practice session from IMS will take place at 3:30 p.m. ET, concluding the week's INDYCAR coverage.
Indy 500 to Race in August for First Time Ever – Next Sunday, Aug. 23, 1 p.m. ET on NBC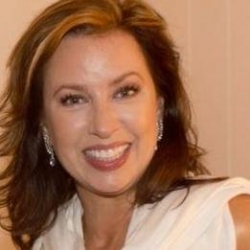 Latest posts by April Neale
(see all)