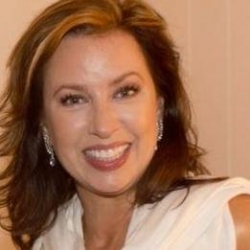 Latest posts by April Neale
(see all)
Oklahoma artists DocFell & Co. are part of a new old sound in country that defies a neat category.
Influences from across the board can be detected in their raucous and soulful sounds, and Country Music Alley caught up with them to find out more about their new music.
The leader of this Oklahoma-based band is a bonafide doctor, Dr. John Fell, aka DocFell & Co. accompanied with his band of talented musicians.
Notably Dr. John Fell has a burgeoning base of new fans who have caught on to his distinctive sound. And for those who already are hooked and know his interesting backstory.
The doctor moniker is not just for a stage name effect. Dr. John Fell heals bodies by day, while moonlighting as a soulful singer whose style shines on this new fourth full length album, Revelations, on the heels of his third release, Heaven, Hell or Oklahoma.
Country Music Alley has the Oklahoma based Country band, DocFell & Co. new single posted below the exclusive interview.
DocFell & Co. background
DocFell & Co. is a ten year-plus overnight sensation, crafting their sound and building their devoted fan base with four albums now, blending all sorts of American musical influences.
Hailing from Tahlequah, Oklahoma, Doc and his band are taking cues from traditional classic country, hillbilly, bluegrass, Americana, red dirt, folk, gospel funk and grunge music to defy a tidy country music category. The latest is Revelations which captures the storytelling finesse underscored with a rebellious spirit that Doc has down cold, especially in singles like John the ex-Baptist.
The title of the eleven track album is based on his idea that the songs are basically mini-sermons. All were penned by Doc, with major co-writing credits to Jordan Cox.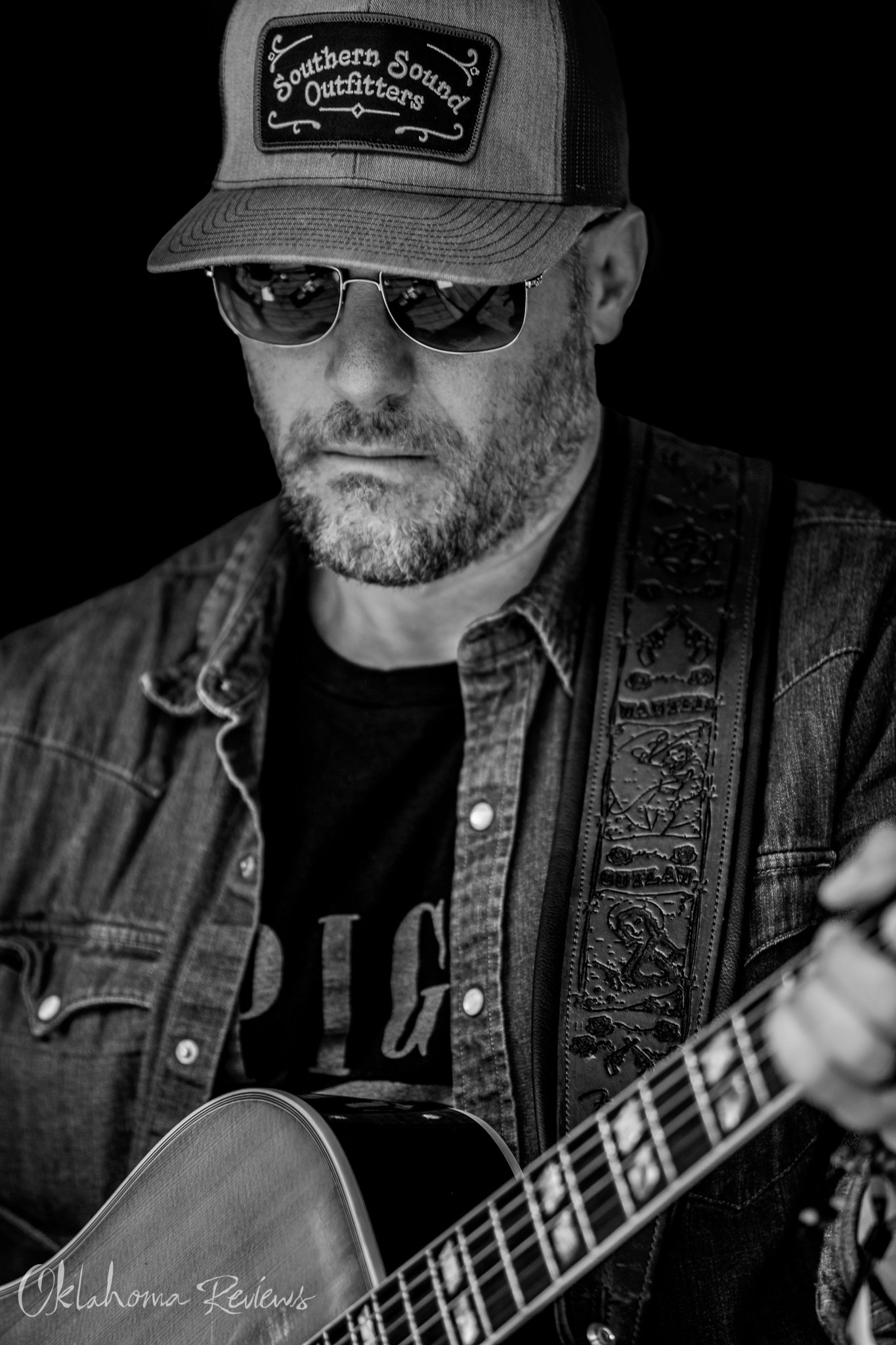 With the first new single released, Gotta Be With You, Country Music Alley was fortunate to interview Dr. John Fell of DocFell & Co.
What was life like growing up in Tahlequah, OK, and what happened that drove you to the music scene? How old were you when you began playing?
Dr. John Fell: I have always lived in Northeastern Oklahoma. I went to college at NSU in Tahlequah, but was not into music at the time. By fate, circumstance and bad divorce I ended up moving back here in 2002.
At the time I had been singing privately and had dabbled with song writing a little. I walked into a downtown bar one night during an open mic and played a few of my original tunes.
A booking agent happened to hear me and the rest is history as they say. Even though I started this journey late in life, I think it is important to never give up on your passion.
When did you create your very first LP? What was that like, holding it in your hands or hearing yourself on the radio the first time?
Dr. John Fell: When I first started performing publicly I was told I needed to perform 60 minutes of original music.
As I had only written a few songs, the flood gates were suddenly open and I was writing a song or 2 a week. By 2003 I had the desire to record and album and managed to pull it off in a year.
In 2004 we released our first LP Scissor tail. The first feeling I remember on release date and hearing a song on the radio was complete vulnerability.
The fact that people still request those songs even today is a testament to the power of music to me.
Your influences are many of the outlaws and outsiders of the genre, Waylon, Cash, Haggard, talk about what it was about their distinct sound and lyrics that called to you creatively?
Dr. John Fell: I am distinctly drawn to some of the original outlaws. Clearly they all have an impressive collection of hits but to me I was always inspired by their tenacity.
If you listen to the stories of their adversity and realize how they fought to make music the way they wanted, you can't help but marvel at them. I find it amusing that so many artists try to portray an outlaw image now when the most outlaw thing they could do is be themselves. The world doesn't need an ersatz Waylon or Willie.
Oklahoma is a state full of really bloody American history, it has lethally unpredictable weather … and even earthquakes. What is in Oklahoma that you are most aware of, most proud of and most wary of?
Dr. John Fell: I live in Cherokee county, the capital of the Cherokee nation and also the place where the trail of tears ended.
I am proud to be a small part of such a beautiful heritage but I am wary of horrific events that led up to where we are today.
Living here also encompasses the dust bowl, the bible belt and tornado alley which bear influence on my songwriting.
How do you describe the type of country sound you bring with your band? More nostalgic and old-time, modern, or a hybrid of styles?
Dr. John Fell: Honestly we are much more old school sounding as most of my rejections say "love the sound, just too classic for our listeners tastes." I think across our catalog we touch on the blues, gospel, bluegrass and rock.
I always struggle with answering people about what kind of music we play. It just depends on the song is my patented response.
Talk a little bit about your band members, are you all 100% Okie or has some come from other places
Dr. John Fell: One odd thing about the Co. is that it is an ever evolving conglomeration of individuals. Our current album Revelations was recorded with the nucleus of myself on vocals and rhythm guitar, John Barker on bass, Brad Rice on drums, Kyle Brown on lead guitar and Jordan Cox on accordion, harp and vocals.
I decided to use local artists for the recording process including Kyle Nix on fiddle, Hank Early on Steel guitar, Autumn Ragland, Amber Watson and Ahna Jennings on vocals, and Thomas Trapp on acoustic guitar.
You are—in fact—a real Doctor. How do you divide the professional work and creative touring demands?
Dr. John Fell: I typically play two to three gigs per week in addition to being a full time Internal medicine doctor with a full practice.
Luckily I have an overdrive and I love both of my jobs.
I always say that I cure peoples bodies during the day and their souls at night.
Tell me what the term "Cherokee County Dust Bowl Americana storytellers" means to you and how it relates to your canon of music…
Dr. John Fell: I don't know who came up with that term but it is fitting. I have come to understand that my style of writing is that of a story teller.
I have been told to write what you know and I guess that term incorporates a good portion of the substance I use as fodder for my songs. I feel like out of the gate for first time listeners it would at least offer a reference point for where the music is going.
I hear a lot of slide steel guitar in that new single, Gotta Be With You, talk about that instrument for a minute, you don't hear it much anymore in newer country artists songs…although Bonnie Raitt can lay down some mean moments on hers…talk about some of the instruments that you use that make a more throwback sound…
Dr. John Fell: I was lucky to get Hank Early on that track. My personal opinion has always been you can't have too much steel guitar. I just love the way it frames a song and adds a warmth you can feel.
In addition I love the use of fiddle, harmonica and accordion.
I guess maybe it is a desire for a traditional sound but personally when i hear those sounds in my music it is my favorite part. If that makes us a throwback band then so be it, throw us back 50 years and let us be.
Texas and Oklahoma have a weird push-pull deal, artistically speaking. Bob Wills was a Texas-born musician but he made his real music bones living in Oklahoma. Is there a weird rivalry or back and forth competition between Texas country and Okie?
Dr. John Fell: Oddly there is a lot of love between the two states in a musical sense. Oklahoma has the red dirt scene and Texas has its sound. The two bleed together and influence everything in between.
Would you describe your lyrics as spiritual in a larger theme, or do you consider yourselves Christian country, or are you loath to be categorized and cover all the big themes of what life brings a person?
Dr. John Fell: I was raised Southern Baptist and singing hymns was critical to influencing my singing ability as well as affecting the way I write songs and the imagery I describe.
Although we have some spiritual songs like Beulah land, I feel like overall we counter balance that with tracks like John the Ex Baptist.
If we are Christian country then I would say we are radicals and I doubt any church would let us darken their doors. I have a good friend who avoids spiritual things in his music and I get that but for me I can't shy away from writing about that journey that led me to where I am now.
If i have to write about my ex, the devil, the dust bowl, tornado's or Jesus himself then so be it.
Click on the link for more on DocFell & Co., including video content, tour dates and more.