Cowboy and traditional country singer songwriter, Paul Bogart, is stretching his repertoire as he takes on an R&B classic by Bill Withers.
The country singer stays true to his roots with his reimagined forthcoming single, Ain't No Sunshine, originally written and performed by the late soul singer and R&B icon.
In his rendition of this hit song, that soulfulness is kept alive as Bogart has taken a bluesy and timeless single and amped it with his traditional country flair.
Critics describe the sound as a powerfully emotional track with "swampy guitars, smooth vocals, and a rootsy fiddle part," as the single creates a wholly unique presentation of a beloved classic.
This is the first single off his highly anticipated record coming this November.
Click here for various platforms
About Paul Bogart
Paul Bogart is described as an "old soul with a knack for capturing time-honored traditions and summing up classic sentiments" in exciting new arrangements and commercially-viable songs.
Charming and down to earth, Bogart is a classicist in the country world who is not afraid to go out of his lane musically.
Many critics describe him as the "epitome of traditional country music."
And with more than a decade of writing, playing and touring, Bogart's Making waves in the country music world, selling out arenas. Whether he performs at the Las Vegas Wrangler National Finals Rodeo in 2018 or the AQHA World Championships main stage, Bogart has amassed a huge fan base and created a vibrant social media scene with over 3.5 million fans reached through all social video platforms, led by "The Cowboy Way" and "Cowboy Ride" with over 2.6 million views. Bogart was also the featured artist for the reveal of Randy Travis wax figure at Madame Tussauds in Nashville
Bogart's songs chronicle life in America's Heartland underscored with tangible lyrics and sounds that resonate. His take is a bit opposite of modern country and prides himself on grounding his songs and performances in the foundations of what some critics say are "country music fandom's tenets of faith and family."
Many times he is compared to Chris LeDoux and George Strait, and the talented star has penned songs for Porter Wagoner, Wade Hayes, Roger Creager, Kevin Fowler and, most recently, one of only two outside cuts on the great songwriter Red Steagall's new record Hats Off To The Cowboy.
Watch When The Cowboys Are Gone music video which premiered at the American Quarter Horse Association's World Championship:
And "I'm Just Sayin'" which was produced and written by Trent Willmon with Jenee Fleanor and Buddy Owens is available now – Listen Here
Premiered by Medium.com and supported by Apple Music's The Sand Bar playlist and Country Hot Tracks, Spotify's New Music Nashville playlist and Pandora's New Country Now and Spring Break Country
Video Premiered on CMT Next Up Now
Taste of Country calls "When the Cowboys Are Gone" "nothing but authentic"
"Mothers and Sons" – Released video celebrating Mother's Day, and was produced by Trent Willmon.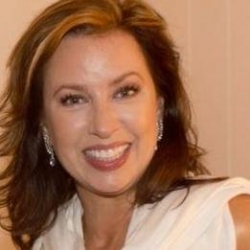 Latest posts by April Neale
(see all)