Coming up soon is the CMT Awards, and two host announcements were made today. Country hitmaker Kane Brown and acclaimed actor Sarah Hyland announced as first set of hosts for 2020 CMT Music Awards airing on Wednesday, October 21st at 8PM ET/7PM CT.
Singer-songwriter Kane Brown and actor, musician and producer Sarah Hyland will be two of the notable faces sharing hosting duties for the 2020 CMT Music Awards, country music's fan-voted award show that lets the fans determine who takes the top honors.
And to mix it up, CMT is booking a total of four individual hosts to take the star-studded stage with two additional hosts to be revealed closer to the air date.
CMT Music Award Show Quotes
"From our first conversations about this year's show, we knew we wanted multiple hosts who reflected both our artists and our audience," said CMT show producers. "Kane and Sarah are young stars on momentous career rolls: Sarah is an award-winning, sought-after Hollywood actor who's been a familiar face to millions of TV households for over 10 years; and Kane is a self-made success story who has skyrocketed to country music fame by crossing musical genres and delivering history-making hits. We're thrilled to welcome them both to their first-time hosting duties at the CMT Music Awards."
Fan voting is now open at vote.cmt.com and continues until Monday, October 12 at 12PM EST.
Full list of nominations are here
CMT producers continue: "And in true 2020 fashion, where just about anything can happen, we have a big surprise up our collective sleeves, and look forward to announcing our final two hosts to add to this illuminous line-up."
Kane Brown
Fans know Kane Brown is described as "the future of country" (Billboard), "Breakthrough Artist of the Year" in 2018 (Associated Press) and one of "31 People Changing the South" (Time).
He is a chart topper for sure with the Billboard 200 release of his Platinum album Experiment in Nov. 2018. Brown is the only male country artist in more than 24 years to have his sophomore album debut at the top of this chart.
CMT says:
Brown made history with his 2X Platinum self-titled debut album, a 13-week No. 1 on the Billboard Top Country Albums chart. He became the first artist to top all five Billboard Country Charts simultaneously with his breakthrough No. 1 Top Country Album; No. 1 debuting Country Digital Song, the 6X Platinum "Heaven," and No. 1 Country Airplay, Hot Country Song and Country Streaming Song, the 6X Platinum "What Ifs" featuring Lauren Alaina. Of all the country artists who made their long-form debut since 2016, Brown- a 4X AMA award winner-is the only one to receive two or more Platinum album certifications and his 6X Platinum hit songs "What Ifs" (ft. Lauren Alaina) and "Heaven" have earned more than 1 billion streams to date. The ACM, AMA, People's Choice, Billboard, AMA, iHeartRadio, CMT Music Awards and Billboard Music Awards nominated artist is, along with Taylor Swift and Luke Bryan, one of the only artists with multiple 6x multi-Platinum (or better) country song certifications
In a press release, Kane Brown said: "The CMT Music Awards have always been about bringing the fans and their favorite artists together to celebrate. I have so many great memories of the show-from watching as a fan at home to accepting my first industry award win on the CMT stage. I'm excited to join this year as a first-time host and can't wait for everyone to see the amazing performances that are lined up this year."
Fans know that New York native Sarah Hyland starred as 'Haley Dunphy' on Golden Globe and 5-consecutive Emmy-award winning hit ABC comedy series Modern Family, and is a true triple threat. Hyland has been working in film and television since she was four years old. She made her debut in Howard Stern's biopic Private Parts, and at the age of eight landed the role of Molly in ABC's Annie. Her CV in acting is long and now Hyland will star in and produce Yours, Mine, & Paul's, a multi-camera comedy series in development at ABC.
In the same release, Sarah Hyland said: "I'm so excited to be co-hosting the 2020 CMT Music Awards this year! Fans are the backbone of music and art; without them we would never be able to do what we love. I can't wait to see what happens at this year's show and who the fans vote for. Congratulations to all the nominees!"
CMT has already announced fellow hitmakers Ashley McBryde, Dan + Shay, Little Big Town, Luke Bryan and Maren Morris to also take the stage at this year's 2020 CMT Music Awards, alongside the genre's breakout artists Caylee Hammack, HARDY, Ingrid Andress, Mickey Guyton, Riley Green and Travis Denning on the Ram Side Stage.
Together they are all bringing Nashville's one-of-a-kind energy to music fans across the globe through no-miss outdoor performances in and around Music City. CMT notes that additional performers and presenters will be announced at a later date.
About the award show
"2020 CMT Music Awards" is executive produced by CMT's Margaret Comeaux, Switched On Entertainment's John Hamlin and Amy Lin Johnson; the Executives in Charge of Production are Jackie Barba and Heather D. Graffagnino.
Official sponsors of the "2020 CMT Music Awards" are Kit Kat, PEDIGREE and the Ram Truck Brand.
Having a watch party? Make sure to look up new bourbon cocktail recipes exclusive to Country Music Alley here!
Fan voting is now open at vote.cmt.com and continues until Monday (Oct. 12) at 12p.m. ET. The voting for the video of the year, however, will be open until the show is on the air.
The 2020 CMT Music Awards — country music's only entirely fan-voted award show — will air on Oct. 21 at 8 p.m. ET/7 p.m. CT on CMT, MTV, MTV2, Logo, Paramount Network, Pop and TV Land.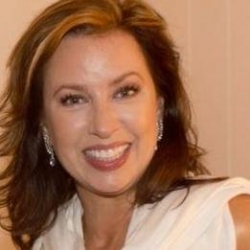 Latest posts by April Neale
(see all)