Taylor Swift caused a firestorm over the weekend. On Sunday, November 22, she received the award for Artist of the Year at the American Music Awards for the third time in a row. However, she wasn't at the ceremony to receive the award. The "Cardigan" singer has been busy while laying low amid the pandemic.
Taylor accepted the award via video link from her private studio. In addition, she took to Twitter to reveal once again that there's "not a lot going on at the moment." Swifties put the pieces together and are coming up with possible theories. Taylor already announced that her Folklore sessions are coming to Disney+.
But what else does she have planned?
Is Taylor Swift rerecording her music?
On Sunday, the singer-songwriter tweeted that there was "not a lot going on at the moment." Taylor Swift also included a black-and-white photo of herself looking bored on her couch. Swifties immediately recognized the clues. Some of them claim that she's finished re-recording her 2012 alum, Red. During her acceptance speech at the AMAs, Taylor confirmed that she's rerecording her music.
"You guys have been beyond wonderful all the years of my career, but especially this one," she said in her speech. "We've been so far apart and haven't been able to see each other in concert, but I still feel so connected to you through the music. Your reaction to Folklore and all the ways in which your imagination honored that album… I just love you so much. I'm really, really lucky because of you."
not a lot going on at the moment pic.twitter.com/54uGPH1ysF

— Taylor Swift (@taylorswift13) November 22, 2020
Then, Taylor said that she's "recording all of my old music in the studio where we originally recorded it." Earlier this month, the musician announced that she's beginning the process of re-recording her older music. This comes after Scooter Braun's Ithaca Holdings LLC sold her master rights to an investment fund.
When she revealed she was in the process of re-recording her music, she left Easter eggs once again. Fans think she hinted at her first tweet on Sunday. The 30-year-old shared the cryptic message, which received over 459,000 likes on Twitter. She wrote that same message when she worked on Folklore's lead single "Cardigan."
Also, she wore the same words on a T-shirt in her "22" music video. Taylor's tweet sent fans into a frenzy once again. Some of them think she's about to rerelease her fourth album, which was received well by critics and fans alike. Most of them are looking forward to the updated version of "All Too Well."
Numbers are very important to her
In her latest Rolling Stone interview with Paul McCartney, Taylor shared that numbers always had a significance in her life. That was the case with the number 13 and her birth year 1989. She then went on to say that numbers "rule her whole world."
"It's all these weird coincidences of good things that have happened," she said. "Now, when I see places, I Iook at it as a sign that things are going the way they're supposed to. They may not be good now, they could be painful now, but things are on a track. I don't know, I love the numerology."
Also, in her AMAs acceptance speech, behind her was a tapestry that featured the 12 signs of the Zodiac. Swifties noticed that it matches the décor at the Conway Studios in Hollywood. Audio engineer Ben Sedano shared an Instagram post from that same studio. He also worked on Red.
What are your thoughts? Do you think Taylor Swift will re-release Red? Sound off below in the comments section.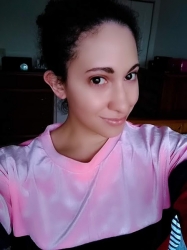 Latest posts by Chanel Adams
(see all)