Gwen Stefani and Blake Shelton want to wed "early next year" in a private Oklahoma ceremony. The couple is finally engaged and they can't wait to tie the knot. Last month, the 51-year-old No Doubt frontwoman and the 44-year-old country singer announced their engagement. It was a long time coming.
Initially, things took a halt amid the coronavirus pandemic and Gwen's pending annulment from ex-husband Gavin Rossdale. The couple faced a lot of obstacles when it came to planning their future together. But now that they are engaged, they can finally move forward with their wedding plans.
All about their Oklahoma wedding
An insider told Us Weekly about Gwen Stefani and Blake Shelton's wedding plans. They want it to be an intimate affair. Of course, it's going to be as country as ever. Gwen has embraced Blake's laid-back, cowboy lifestyle. She doesn't even mind wearing hunting gear once in a while.
"Blake built a chapel on the grounds of his Oklahoma ranch. He did it himself with help," an insider told Us Weekly.
Gwen has already offered her "input" on the construction.
"It's really a tribute to their love. They are going to get married in the chapel, most likely early next year," the insider added.
Blake and Gwen first dated in 2015 after they met on the set of The Voice. At that time, the Oklahoma native split from ex-wife Miranda Lambert, while Gwen was going through her divorce from the Bush frontman. The former couple shares three sons, Kingston, 14, Zuma, 12, and Apollo, 6.
As Gwen and Blake became serious, she began "the formal process" to have her previous marriage annulled by the Catholic church in March 2019. Over a year later, the "You Make It Feel Like Christmas" singer was "committed to getting the annulment, no matter how long it took," according to a source. She didn't want to wait to marry Blake.
Before their engagement, Blake and Gwen moved into their "family home" in Los Angeles. They planned every aspect of their lives together. The couple even has a prenuptial agreement. Thankfully, it was "extremely effortless" since they get along so well.
Gwen Stefani shows off her engagement ring
There are more photos of Gwen's engagement ring. The "Hollaback Girl" made an appearance on Hallmark Channel's Home & Family morning talk show on Wednesday, December 2. She showed off a square diamond ring that featured two smaller diamonds on each side, set in either white gold or platinum. Jewelry experts told E! Online that the ring could be six to eight carats.
Gwen previously showed off her rock at the 2020 People's Choice Awards. It was also a "date night" for her and Blake. While she had to wait in the vehicle due to COVID-19 guidelines, she still cheered him on. Blake returned the favor and credited her in his People's Choice Awards speech.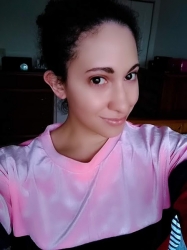 Latest posts by Chanel Adams
(see all)