Garth Brooks has been a multi-platinum artist for over 30 years. In the early 90s, he had a slew of #1 hits. But it turns out that he was hesitant to release what would become his greatest hit. 
Garth Brooks Almost Didn't Record "The Dance" 
In 1989, the singer released his debut album, simply titled Garth Brooks. The record spawned Garth Brooks' first #1 hit song with "If Tomorrow Never Comes." However, it was the album's fourth and final single, "The Dance," that is widely considered his biggest hit. 
But it almost didn't happen. The country crooner just released his 12th studio album, Fun. He appeared on The Kelly Clarkson Show earlier this week to promote the album. Host Kelly Clarkson is doing a mix of virtual interviews and in-person interviews. Garth Brooks was in the television studio, but the two were social-distancing during the interview. 
While Brooks was there to promote his new album, the topic of one of his greatest hits came up. He told Kelly Clarkson about the first time he ever heard "The Dance." The songwriter, Tony Arata, played the song at Nashville's Bluebird Café. Garth Brooks was shocked that no one in the audience seemed to have the emotional reaction that he had to the song. 
He loved the song so much that he took it to his record producer. Garth Brooks was recording his debut album at the time. As time went on, he still hadn't recorded the song. Finally, his producer asked him what was up. 
It turns out that Garth Brooks wasn't sure he wanted to record "The Dance" for his album. He told Kelly Clarkson that he didn't think the song was "country enough" because of the piano. 
However, his producer told him that the song would be "The biggest hit you never had" if he didn't record it. As Kelly Clarkson said in response, "Challenge accepted."
The singer ultimately did record the song. And his producer was right, it did become his biggest hit. 
Fun Fact: A Nicolas Cage Movie Inspired "The Dance" 
"The Dance" is a love song for the ages. The music video pays tribute to icons lost, such as John F. Kennedy, and John Wayne. Fittingly, the song itself was inspired by a movie. 
Nicolas Cage's 1986 movie Peggy Sue Got Married was the inspiration behind the country song. 
You can watch Garth Brooks' full interview with Kelly Clarkson below. She hilariously fan-girled when he played a chord from "The Dance," noting that her hometown friends "hate her right now."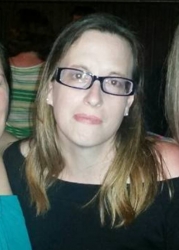 Latest posts by Jennifer Havener
(see all)