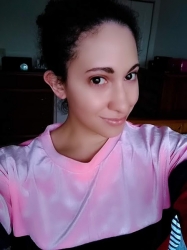 Latest posts by Chanel Adams
(see all)
Dolly Parton is the Queen of Glamour. She's known for her big blonde hair and love of sparkles. So, it makes sense that she would release her beauty brand. The country superstar announced that she's coming with her own cosmetics line next year.
She'll join Lady Gaga, Rihanna, Selena Gomez, and many other celebrities who have taken over the beauty space. Celebrity beauty brands are hot right now. They're akin to the celebrity fragrance trend during the mid-2000s. This big news comes after the legendary singer funded research for a coronavirus vaccine.
Why Dolly's coming out with her beauty brand
WWD was the first to report the news on Friday, December 11. In the report, Dolly Parton announced her long-term licensing deal with Edge Beauty. However, the details on Dolly's beauty brand has not been released. The "9 to 5" singer says it will include her signature fragrance, which is inspired by her personal scent. The fragrance will coincide with her beauty line.
"Fragrance has always played a major role in my life – I wear my own combination of scents every day," Dolly Parton said in a statement released to the fashion magazine. "Developing my own brand and scent with Edge Beauty has been an amazing experience, and I am looking forward to becoming a big part of the fragrance community."
However, it's unclear what products will be included in the line. Edge Beauty's CEO, Steve Mormoris, told WWD that it won't just include "traditional perfume." They want to expand on creating fragrances that people can use in their homes. Also, customers will be able to "try the fragrance through discovery-size vials" at a reasonable price before they purchase the full-sized bottles.
Dolly Parton takes glam seriously
Earlier this month, Dolly Parton revealed she's committed to her glam. She spoke to Ru Paul in their joint interview for Marie Claire. Dolly revealed that she always has to be "street ready." Unlike Ru Paul, she's never without her glam looks.
"I have to always stay ready—street ready, I always say," Dolly said. "I have to keep my makeup and keep my hair done. Like, when I'm in L.A.–I've told you about it—if it's going to earthquake, if we get an earthquake, I'm not running out in the street looking like you look now."
The "Jolene" singer even joked that she gets "ambulance-ready." She makes sure she looks her best even when she falls ill. Of course, Dolly isn't the first celebrity to enter the beauty industry. Rihanna, Selena Gomez, and countless others have launched successful beauty brands in the past few years alone.
Beauty has become a booming business. It makes sense for the singer-songwriter since she already has her eponymous clothing line, sold at Dollywood. It'll be interesting to see where and how she plans to sell her beauty line. What are your thoughts on Dolly's new beauty line? Sound off below.