Trisha Yearwood and Garth Brooks are looking forward to their next 15 years together. The country couple is celebrating their 15th wedding anniversary. They're reflecting on their precious moments together. Garth calls it "the best 15 years of my life."
They still remember every moment together. In a new interview with Good Morning America, Trisha recalled the first meal that she made her husband. The superstar couple got married in 2005, but their relationship goes back to the late '80s. Garth and Trisha knew each other for a long time before making their relationship official.
"I'll Carry You Home" singer reveals the first meal she made for Garth Brooks
Trisha Yearwood opened up about her marriage to Garth Brooks. In honor of their 15th wedding anniversary, the Trisha's Southern Kitchen star shared the recipe she first made for Garth, which was Fettucine Alfredo. Trish previously shared that meal in her 2008 cookbook, Georgia Cooking in an Oklahoman Kitchen.
"It was early on in our relationship, and I wanted to impress him with my cooking skills, so I thought this recipe would be perfect," Trisha wrote at the time. "It is so rich it makes you full fast. That particular night, however, my Alfredo sauce came out so thick it was almost impossible to serve it from the pan."
However, Garth was still gracious enough to eat it, according to Trisha. She said he acted like a "gentleman" and "attempted to eat it." While she doesn't know if he ate the entire dish, she revealed that "it was so rich and filling" that he almost fell asleep at the kitchen table. However, Garth has no recollection of that moment.
About "halfway through the meal," he "woke up hours later on the couch." It must've been a hit. Fans can check out Trisha's full recipe on the Good Morning America website. It's a fairly simple recipe that takes just a few minutes of your time.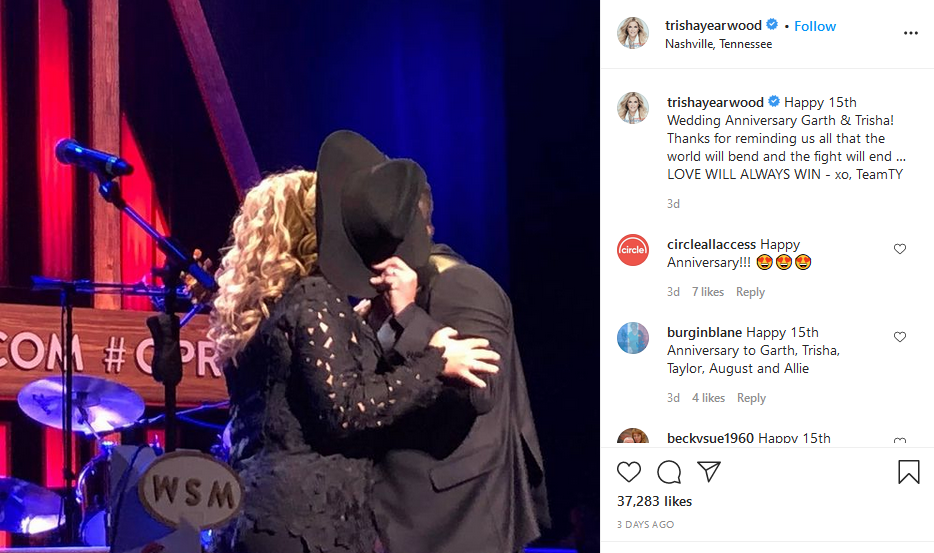 How Garth Brooks and Trisha Yearwood plan to celebrate the holidays
The Yearwoods are making the most of Christmas. Despite what 2020 turned out to be, it's still the holiday season. Trisha Yearwood and Garth Brooks are still following some of their family traditions. They're making this year a special one with their daughters, August, Allie, and Taylor.
"The only thing we really do as a family that we have to do is … we decorate the tree together," Trisha previously said on Good Morning America in 2019. "Now that they're grown and living in different places, we still make it that the tree doesn't get decorated until we're together. So it might go up and be bare for a week or two until we can get everybody together, and we'll make sure to do that."
In the previous years, the Yearwood family would have a Christmas cookie party with their friends. While this year is about social distancing, Christmas traditions are more important than ever. And sticking to those traditions is important to the Yearwoods. Garth previously joked that Trisha would normally cook for 20 people during Thanksgiving, but he would be the only one this year.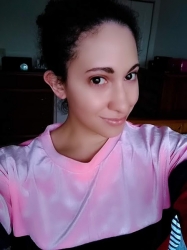 Latest posts by Chanel Adams
(see all)