Brittany Aldean is rocking a new look lately. Jason Aldean's wife showed off her new dramatic haircut on Monday, December 14. She revealed that she needed a change not only for the holidays but also for the upcoming new year. Brittany documented her hair "journey" on social media.
Clearly, she feels like a new woman. While her followers and friends were supportive of her haircut, that wasn't the case with one of her family members. Brittany admits she was nervous to share her new dramatic hairstyle. Her social media post showed the actual length of her hair after she removed her hair extensions.
Brittany Aldean reveals hair transformation
On Monday, Brittany Aldean posted a video on Instagram. In the clip, she removed her extensions and showed them to the camera.
"Hair today, gone tomorrow❣️✂️," she captioned the shocking video.
Her hair transformation was complete. Brittany revealed she cut off six inches. She was clearly happy with the results. However, her father was not pleased. Brittany's father took to her Instagram post with the crying emoji.
"My dad is not ok with this change up," she responded. "I'm sorry daddy."
Also, Brittany took to her Instagram Story to show off her new look. As you can see, she's rocking a fresh blunt cut. Brittany's friends and followers couldn't stop raving over her new looked. Even though her father wasn't happy, many of her fans were.
"Looks good!!!!!👏🏼" singer Danielle Bradbery commented.
"GORGEOUS!!!!!!❤️❤️❤️," Kane Brown's wife Katelyn wrote.
"OMG YOU FIERCE BEAUTY QUEEN 😍," Carly Pearce added.
Brittany's followers were also supportive. Here is just some of the love she got for her new look:
"Obsessed with the chop!"
"I love it! I think you could even go shorter. To your shoulders!!! So elegant and sophisticated!!!"
"Omg so much better than the long 👏."
Posts new selfies
On Tuesday, December 15, Brittany Aldean followed up with two more selfies. In the photos, she wore an olive green "ARMY" hoodie. She also showed off her freshly chopped locks. She captioned the post: "The change I didn't know I needed! Thank y'all for the love! Dream team: (Color) @leahhofffhair (Cut) @behindtylerschair."
Over 199,000 fans liked the post. Not only did they love her new look, but they also loved Brittany's support for the military. This comes after Brittany posted her take on "Instagram Vs Reality" last week. In the first photo, she wore denim shorts, a tan tank top, strappy neon yellow sandals, and a matching backpack.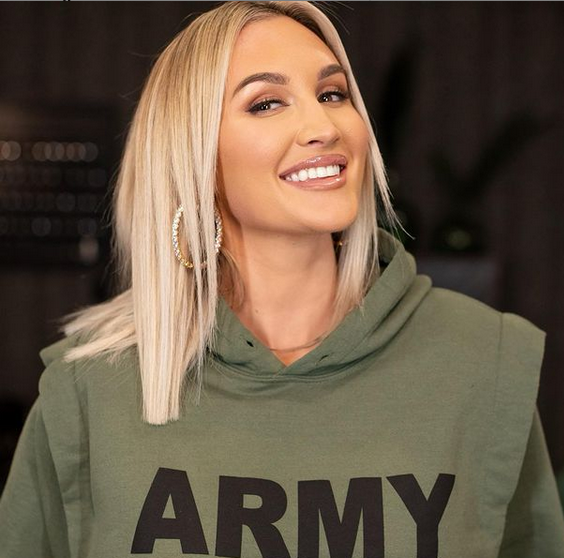 The real version showed her hunch over in pain. Her fans loved the realistic glimpse into her look. But some of them agreed that Brittany looked great no matter what. However, they appreciated the very relatable post.
"Reality is 2020 mood," one follower wrote. "Thank you for being real!"
"We love both versions mamaaaa," another added.
What are your thoughts on Brittany's new hairstyle? Do you prefer the longer locks? Sound off below.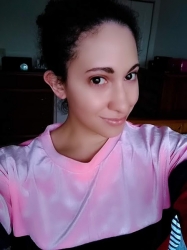 Latest posts by Chanel Adams
(see all)