Lady A had a feeling their name change was "going to alienate" some of their fans. But they wanted "to be part of change." In June, the trio changed its name amid the Black Lives Matter movement. However, the singer named Lady A filed a lawsuit against the band.
But things have kept quiet ever since. Hillary Scott and her bandmates finally broke their silence on the controversial name change. They had no idea what kind of struggle they would be in after dropping the Antebellum from their name. They decided at the peak of the nationwide protests.
Lady A reveal why they changed their name
The country group made an appearance on The Tamron Hall Show on Friday, December 18. Hilary Scott, Charles Kelley, and Dave Haywood addressed the controversial name change. They decided at the height of the Black Lives Matter protests, which took place around the world. Protests erupted after George Floyd's death at the hands of a Minnesota police officer.
"The heart of our decision still rings true today as much as it did back in June when we made this announcement," Hillary told Tamron Hall. "We want our music, and our live shows and anything that we're a part of, for everyone to feel welcome and invited. And we realized over the summer not touring and watching just this movement happen that is so needed in this country and around the world, we started to see what our part was, what part of our first steps in making a difference could be."
The "Need You Now" singer said the name change was only the "first step." This summer, the group said they would shorten their name to Lady A. The word "Antebellum" refers to slave-owners and the Confederate South. The announcement came amid people in the country protesting police brutality and racial injustice.
Dave Haywood said they came to that decision after "so many conversations" with their Black Friends. The band used their organization, Lady Aid, to support HBCUs (Historically Black Colleges and Universities) and underprivileged communities.
"It was not the end, it was the beginning for us," he added.
Band addresses name controversy
The "You Look Good" singers had no idea how much controversy it would cause. Not only were some of their fans not happy, but it also caused an issue with singer Lady A, who sued the group. They revealed that they're still in negotiations with the performer.
"We didn't see some of these other things coming, but that hasn't changed how we've tried," Dave Haywood added. "We're trying to resolve this issue with Anita and we're really trying to be a light out there for everybody. And we know it's going to be tough, it's a very divisive issue, but it shouldn't be a divisive issue; it's just about love."
When Lady A announced their name change. They said it was inspired by "the southern 'antebellum' style home," but they decided to shorten their name instead. However, this has caused problems with the performer of the same name. However, the band could change their name to Lady A the Band to avoid any further issues.
What are your thoughts on the name change? Sound off below.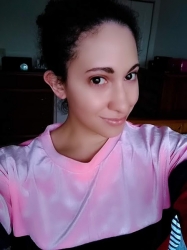 Latest posts by Chanel Adams
(see all)