Brittany Aldean shared an adorable video on Instagram. On Wednesday, December 23, she posted the "sweetest nighttime ritual you ever did see" and it's true. This video will warm your heart, even on the coldest day. Check it out below.
Check out her little girl's nighttime ritual
The proud mama posted a video of her 20-month-old daughter, Navy, on Instagram. The beautiful girl looks up adoringly at her father Jason Aldean. She's so worked up that she's having trouble getting to sleep. That's because she can't stop telling her daddy that she "loves [him] so much."
The video shows Jason saying to his daughter, "Night, night, love you so much!" Navy repeats it back. Then he says, "My sweet girl. I'm so pretty. I'm so beautiful. I'm so smart. I'm daddy's girl!" The cheerful child recites those same words back to him.
"I love daddy" Jason adds as Navy repeats it back. Then, he says "night, night" to his little girl as he gives her a pacifier. This is what Brittany Aldean and Jason Aldean go through every night. But their kid isn't rambunctious like most. She's loved and you can feel that love through the screen.
Brittany's post racked up over 585,000 views. It also got over 2,000 comments. Fans couldn't stop gushing over this adorable video. Here are just some of the many comments:
"The video that saved 2020."
"Omg she has a southern accent."
"Those are the best days!! I know you'll cherish them! All too soon they're grown."
"I could watch that 92,000 times."
"This is pure sweetness."
Brittany and Jason love sharing their family life on Instagram. It makes them real and relatable. And fans appreciate seeing their two cute children. The couple also shares a two-year-old son, Memphis.
Brittany Aldean and Jason Aldean shares funny incident with daughter
Brittany Aldean and Jason Aldean talked about a funny moment with their daughter, Navy. She found some markers and couldn't help but color herself. A few days ago, Jason took to social media to share a photo of Navy with the marks on her face, hands, and arms. He jokingly compared her to his wife, Brittany, in the caption, writing: "Well I turned around for 2 seconds and Navy started putting makeup on like mommy……. with her Crayola Markers."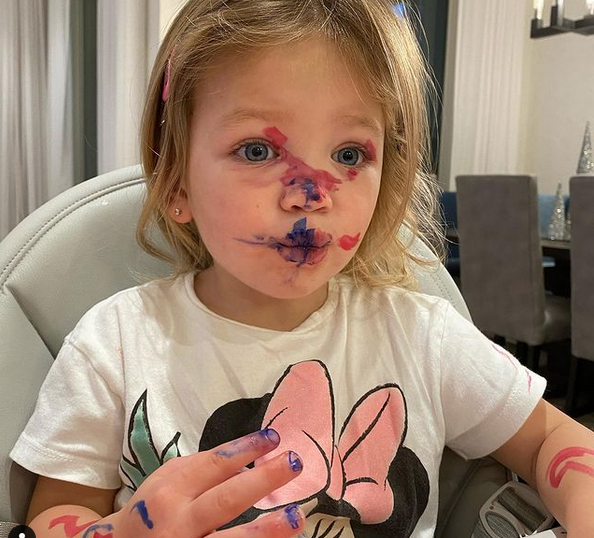 Thankfully, the markers are washable and didn't end up on the walls of their beautiful Tennessee mansion. The couple's home features a bowling alley, custom outdoor spaces, an outdoor kitchen and bar, and a resort-style pool. The Aldeans will have a lot of fun there on Christmas Day.
They transformed their home into a winter wonderland theme. They celebrated the holidays early with a Frozen-themed cake and a hot chocolate bar. Meanwhile, the family's Christmas tree was adorned with crystals.
Check back with Country Music Alley for the latest news on Brittany and Jason Aldean.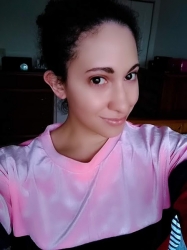 Latest posts by Chanel Adams
(see all)