Like most people, Carrie Underwood finds Dolly Parton super-relatable. The American Idol alum felt a connection with the legendary singer the first moment she listened to her music. Read on to find out what Carrie had to say.
The country singer says Dolly Parton's life was "very me"
On Wednesday, December 23, CMT shared clips from a virtual tribute to Dolly Parton. It includes interviews with popular country artists who reveal the ways that Parton inspired their career and music. Some of the snippets may make you cry, so make sure you have tissues nearby.
"In honor of our awards and her book, Songteller, Dolly joins us for a personal conversation with seven of our award-winning BMI songwriters who discuss their favorite Dolly songs, her impact on the art and craft of songwriting," the description reads.
One of those artists is the "Hallelujah" singer, who is riding high off the success of her first-ever Christmas album, My Gift. Carrie Underwood even gets teared up in the interview. She got choked up when she talked about the legacy of Parton.
"I think her true legacy is how she made the world better," Underwood explained. "She could've just been Dolly Parton and taken her money and just lived for herself. But she was given gifts by God, and she takes them, she does the work, she uses them to glorify God, and she gives back. She cares about people. That's her legacy."
Underwood says she feels a "connection" with Parton. She mentioned a time when the "Jolene" singer-songwriter talked "about growing up and not having a lot to do and just having to rely on her imagination." Underwood felt very much like that, especially when she was younger.
The "Before He Cheats" singer says there's greater pressure for radio success. Underwood explained there's a formula that works, but she hasn't perfected it. As for Parton, she wasn't looking for that kind of success. Underwood says Parton's success comes from the songs she writes from her heart.
How legendary singer inspired Carrie Underwood
Carrie Underwood also revealed that Dolly Parton influenced her career. She joked that "we're all just trying to be Dolly, let's be honest." But as for her, Parton has "set an incredible example" and "paved such a path" for her career. According to the blonde beauty, "If there was no Dolly Parton," there would be no Carrie Underwood.
Her favorite Dolly Parton song is "I Will Always Love You."
"It's so simple. It's straight to the point," Underwood said. "She's not sugar coating it or trying to be too clever about anything. It's the perfect thing to say."
Parton and Underwood performed the classic on the Carrie Underwood: All-Star Holiday Special in 2009. Fans would love to see the two perform again in the near future. Check back with Country Music Alley for more news and updates on Carrie Underwood.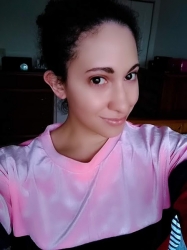 Latest posts by Chanel Adams
(see all)