Brittany Aldean encouraged Jason to make some changes in his life. The couple is open to sharing their lives with their fans and followers. But Jason is a lot more private than his wife is on social media. As for Brittany, she tries to find the right balance with her Instagram page. She even encouraged him to do the same.
How she helped Jason Aldean with social media
The American Idol alum encouraged the "Blame It On You" to share more on social media. As a result, the couple shares a lot more content from their family life. Thanks to Brittany, the country singer shares more on social media. Jason Aldean also feels more comfortable with doing interviews.
"He is such a good person. He's so humble and he's really, really a great person," Brittany Aldean told Taste of Country. "I try to encourage him to not be so interview-y and more real with everybody and just let them see you because it's really hard to not fall in love with him."
Brittany managed to build her own brand. She now boasts 1.8 million followers on Instagram by being herself. She gives her followers and fans a sneak peek into her home life with Jason and their two children. Of course, it comes with its share of backlash – especially since the couple traveled amid the coronavirus pandemic.
But the couple makes sure to maintain their privacy. Brittany shares most of their clips and photos long after their trip is over. She also organically curates highlights that protect some of their most personal information. The blonde beauty admits it can be hard on Jason.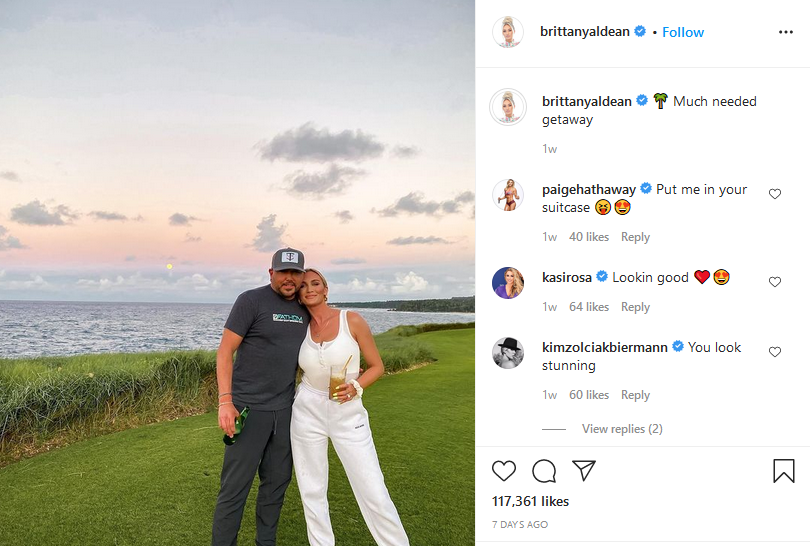 "Social media for him is work. Touring and music is not," she said. "He definitely sees it as more of like an invasion sometimes. I have to tell him, you have so many fans out there and people that are really curious about what you're doing … They don't just want to see you in the studio, doing all the work things."
The 43-year-old singer has seen the benefits of social media. So, he's been engaging with his followers and fans more. Jason currently has 3.2 million followers. His posts are a combination of family moments, music, sports, and sponsored posts.
Brittany also influenced Jason's lifestyle habits
Brittany Aldean is now focused on fitness and healthy eating now that the holidays are over. She admitted that she didn't always have positive role models growing up in the south. On the flip side, she knows how harmful obsessing over dieting and body image can be.
"We encourage food in our home," Brittany said. "I just think it's the right foods."
Fruits and vegetables are present in every meal. If they're short on time and heat up a frozen dinner, they make sure to make healthy choices.
"I love to keep a lot of our South Beach meals and snacks that are really easy," she explained. "We can pick it up and go with it and we know we're making the right decision, too, with our diet."
Brittany is the brand ambassador for the South Beach Diet. She credits the program for getting her post-baby body back after her previous birth. In an interview with CMT, she called it a "simple" diet that's low in carbs and high in protein. Brittany loves that it makes her feel "healthy and strong and curvy."
Check back with Country Music Alley for more news on Brittany and Jason Aldean.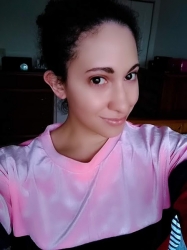 Latest posts by Chanel Adams
(see all)