Brittany and Jason Aldean won't let the social media hate get to them. The country couple often shares their lives with their fans and followers. However, that can invite trolls to their posts. Both Brittany and Jason are an open book.
They give their followers a glimpse into their homes. They always share highlights of their two children, Memphis and Navy. Of course, Jason shares updates on his country music career. But not everyone likes what the couple posts on social media.
While they have a lot of fans, they don't go without some sort of backlash. Brittany addressed some of the criticism in a new interview with CMT.
How Jason Aldean ignores the trolls
Brittany and Jason Aldean could refrain from reading the comments. But they don't. She admits that they're always reading what people have to say. The trick is that they ignore the "hurtful" comments they get. Jason may appear rough on the exterior, but even the trolls can get to him.
"A lot of times people don't realize that we're human and actually have feelings," Brittany said. "But we are not going to stop living our lives just because there are people out there who are rude."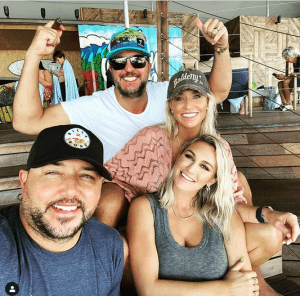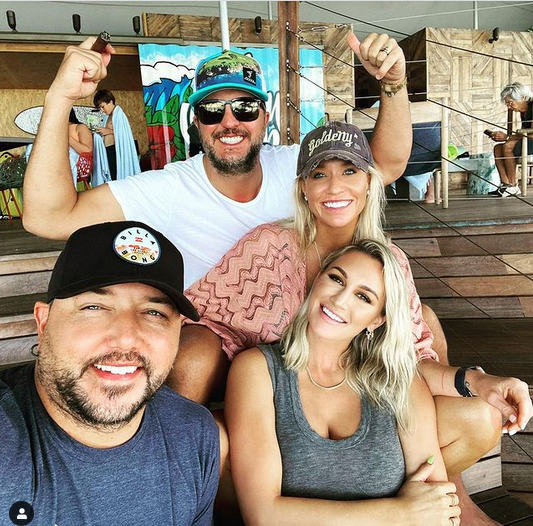 The American Idol alum said it was hard to take criticism at first. But she's shared her life with Jason forever. So, the couple has gotten used to getting the criticism together. She said that they have "been through a lot and learned a lot," so they've heard it all before. Most of the time, the comments don't even get to them.
As for sharing their lives on social media, they organically built their fan bases. Brittany said that it happened "kind of day-to-day" and "it depends on my mood what I'll post." But Jason has gotten to social media because he's done it for most of his life. The couple is grateful for their fans and they should be. Brittany has 1.8 million followers, while Jason has 3.2 million.
Brittany shares what it's like to have her husband at home
Jason Aldean has been at home more than on the road. Brittany admits that it's nice having him around. She doesn't miss him as much. Of course, she's used to him being away. But she appreciates his help around the house.
"Having two babies, it is so great to have the help early in the morning, or even at bedtime," Brittany said. "We tag team. So it's really nice to have a partner around, especially when the babies are this young."
But Jason looks forward to touring again in 2021 when it's safe. While Brittany is looking forward to that day, she will miss having him at home. She said that the "Got What I Got" singer just can't wait to hit the road again. Her new year's resolution is to hit the road more often, now that their kids are getting older.
This couple is going to continue to do what they love, no matter what the haters think.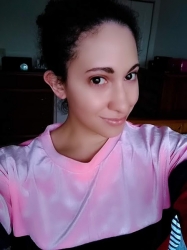 Latest posts by Chanel Adams
(see all)