Morgan Wallen experiences a large number of professional successes even during an ongoing global pandemic. Notably, at one point the rising star thought he'd lost his only opportunity to perform on Saturday Night Live. Luckily, things turn around for him and he's able to make a redeeming appearance on SNL. The "More Than My Hometown" singer also gets to perform at the coveted Ryman Auditorium. Shockingly, fans expect Wallen's new music to do very well. This thought is in part due to the fact that Walmart has already leaked Dangerous: The Double Album. 
However, in these unprecedented times, many Country artists haven't been able to tour. Luckily, for Morgan Wallen, his band is finding an out of the box way to stay fresh with their skills.
Bandmates of Morgan Wallen keep busy while they aren't on the road.
Interestingly enough, Music Mayhem Magazine reports that Mogan Wallen's bandmates get creative during their time off of the road. According to the magazine, they wanted to "get together and do something creative." Their idea of "something creative" entails forming a metal band called Mechanics Wanted.
Notably, Morgan Wallen's band is comprised of Mark "Taco" Annino on the drums, Luke "Cowboy" Rice on the bass/guitar, and Dominic Frost on guitar/vocals. This trio started touring with Wallen in 2015. In 2018, Tyler Tomlinson (guitar) joins the crew. And, seemingly, the rest speaks for itself.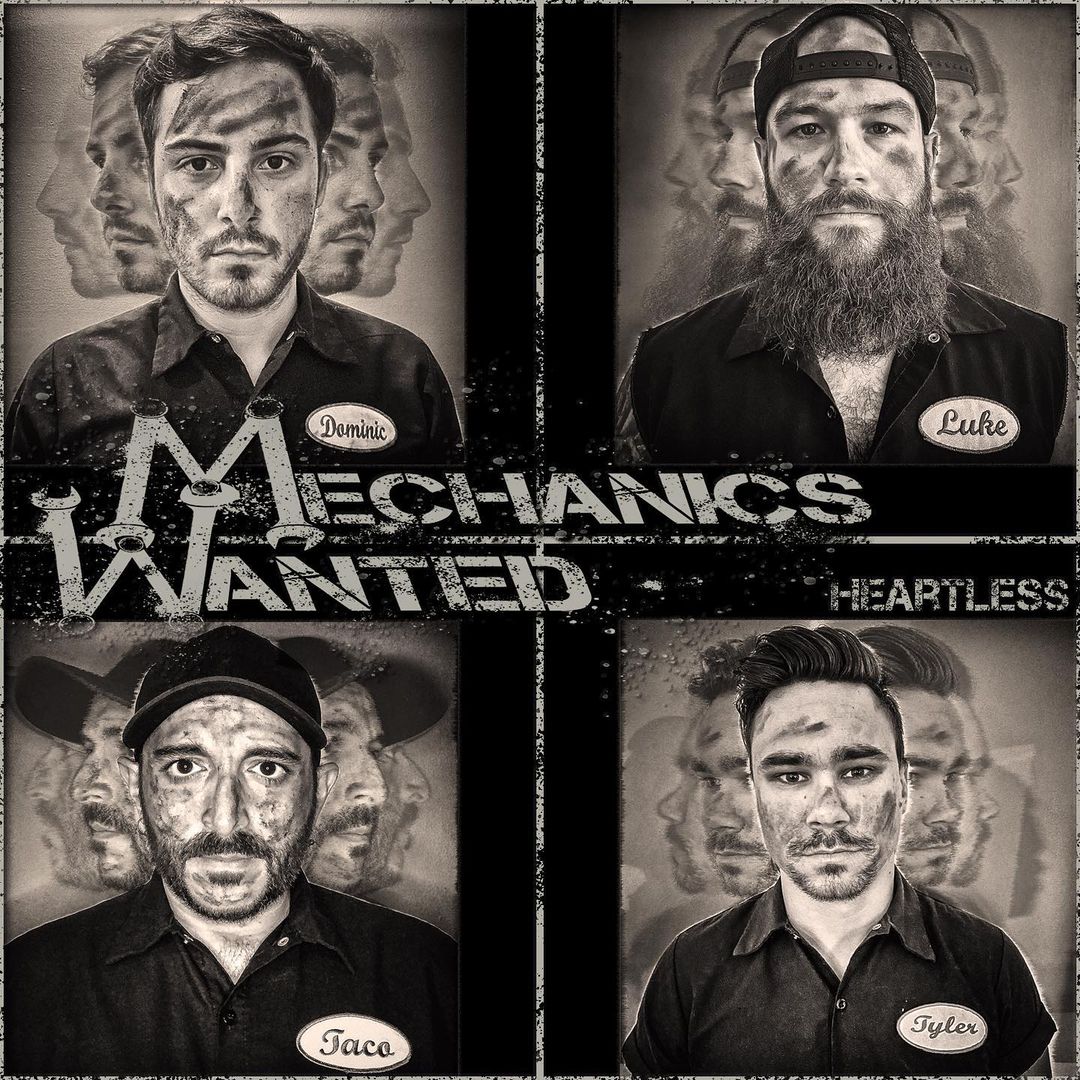 One of the first questions that may arise is how did they come up with the name? It seems easy enough that the name Mechanics Wanted is an homage to where it all started for the bandmates. According to Music Mayhem Magazine, it's "a play off of the Morgan Wallen MW acronym." Additionally, the mechanics part comes from their onstage uniforms for performing with Wallen. Frost shares, "We realized we had something really cool, that we wanted to share to the world, but with any great project we needed a name." He goes on to explain the name selection process. we thought doing a double entendre on the 'MW' along with our mechanics stage shirts we wear for Morgan, we landed on 'Mechanics Wanted.'"
What songs do Mechanics Wanted cover?
Surprisingly, Mechanic Wanted made its debut in August. For their debut, they create a metal cover of Diplo and Morgan Wallen's "Heartless." Remarkably, they even have a music video for the cover.
Another burning question is what does Morgan Wallen think about his band's endeavors? Luckily, the band is able to answer that question. They share that they asked Wallen to join them in the metal cover but he "felt that it was important for it to be solely the band so that they can showcase more of their own talents."
Taco assures fans that Wallen has heard the song and loves it. "I know Morgan has heard it and him having a love for rock himself absolutely loved it," shares Taco. However, they aren't sure if Diplo has heard it.
How do you feel about Morgan Wallen's band making a metal band? Let us know in the comment section below. Make sure to come back to Country Music Alley for more news about your favorite Country stars.