Taylor Swift is feeling proud. Olivia Rodrigo's debut single "Drivers License" just got her seal of approval. The actress and singer noticed that her song was just below Swift's tracks from her new deluxe album, evermore. Both Swift and Rodrigo's songs topped the iTunes chart.
Olivia Rodrigo couldn't believe her surprise
On Friday, January 8, Olivia Rodrigo couldn't believe that her new song was right underneath Taylor Swift's evermore tracks. Instead of feeling jealous, she couldn't help but feel some sort of way. Rodrigo's success even got a co-sign from Taylor Swift herself. This comes as no surprise since the "Cardigan" singer is always supporting up-and-coming artists.
"next to taylor on the us i tunes chart i'm in a puddle of tears [sic]," she wrote on Instagram.
Rodrigo posted a screenshot of the iTune chart. Swift's bonus track "it's time to go" sat in the No. 1 spot, followed by "right where you left me." Meanwhile, Rodrigo's new song "drivers license" climbed to an impressive No. 3. Most of her fans and followers felt that this was well-deserved.
Swift even took notice of Rodrigo's post. She commented: "I say that's my baby and I'm really proud." The "Willow" singer also included the tear-eyed, pink heart, and clapping emojis. Per Billboard, her comment was an often-used phrase based on memes made by Swifties quoting Swift's mom, Andrea, in an old clip.
"what is breathing," Rodrigo said in a follow-up post. She posted her hilarious reaction to Swift's comment.
The Grammy award-winning singer is aware that Rodrigo is a huge Swiftie. On Swift's December 13 birthday, Rodrigo posted a photo of the pop star holding many Grammy awards. She wrote in the caption: "happy birthday mom." Also, Rodrigo's new song also hit No. 1 on Spotify.
Taylor Swift just reached her own milestone
Taylor Swift just tied with Michael Jackson for the fourth-most weeks at No. 1. The two pop icons trail behind The Beatles, Elvis Presley, and Garth Brooks. Remarkably, evermore is now reaching its fourth week on the music charts. It just spent its first two weeks at the top of the list before it dipped to No. 2 for Playboi Carti's Whole Lotta Red debuted at No. 1.
The Billboard 200 chart ranks the most popular albums of the week. As Swift continues to promote her new album, evermore, it's likely to stay there for some time. Previously, seven of Swift's eight No. 1 albums spent more than one week at No. 1. Those include Fearless, Speak Now, Red, 1989, Reputation, folklore, and evermore.
Swift continues to have the top-selling album of the year in the U.S. for the fifth consecutive time. Since its debut on July 24, 2020, the album sold 1.276 million copies through December 31, 2020. evermore also had an impressive debut and could be on record to become one of the best-selling albums of 2021.
Check back with Country Music Alley for the latest news on Taylor Swift.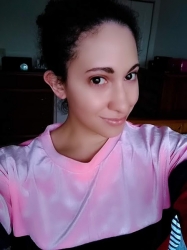 Latest posts by Chanel Adams
(see all)