Carrie Underwood is a busy woman these days. And she made that a point in her new partnership with Bodyarmor Lyte Sports Drink. She even appears in the new television campaign with a famous athlete. The "Before He Cheats" singer is looking to expand her health and wellness brand.
So, Carrie decided to team up with one of the most popular sports drink brands. In the past, the brand collaborated with superstar athletes like Dustin Johnson, Megan Rapinoe, and Naomi Osaka. Now, a country singer is fronting the brand. The ad campaign shows Carrie hustling and grinding throughout her day. She also makes sure to get time to herself.
Her new partnership makes sense
Carrie Underwood is the founder and designer of  fitness and lifestyle brand, CALIA by Carrie Underwood. She also released the best-selling book, Find Your Path: Honor Your Body, Fuel Your Soul, and Get Strong with the Fit52 Life. She's also the creator of the fitness app, Fit52. So, Carrie's partnership with Bodyarmor Lyte should come as no surprise to her fans.
"Partnering with Bodyarmor Lyte was a natural evolution for me, from a personal and professional standpoint," Carrie said. "I'm a firm believer that what you put into your body matters, so the fact Bodyarmor Lyte is made with no artificial flavors, sweeteners, and no colors from artificial sources is important to me."
The "Cowboy Casanova" singer also stars in the brand's new ad campaign. She will also appear in a commercial for Bodyarmor SportWater, which is a premium water that contains high-performing pH9+. The first ad shows Carrie alongside basketball player and veteran brand ambassador, James Harden. He looks mystified as she tells him about her hectic days.
Carrie Underwood gives health advice
In an exclusive interview with People, Carrie Underwood said that her partnership with Bodyarmor Lyte will help her spread another important message.
"Health and fitness is definitely something that's very important to me," Carrie explained. "And I feel like over the past few years, I've been able to just grow that [and] have that passion that's in my life."
The American Idol alum said that the sports drink has been a "natural part of my day to begin with." So, their partnership is an organic one.
"It just kind of fell in line to be honest with all the other things that we've been building over the past few years in the health and fitness world," she added.
The singer has shared plenty of fitness and wellness tips over the years. But the one thing that's the most important is "staying hydrated." Carrie feels it's a practice that everyone can follow, regardless of their health and wellness goals. She calls it the "one thing that we definitely all have in common."
Check back with Country Music Alley for more news on Carrie Underwood.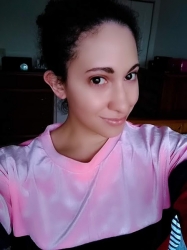 Latest posts by Chanel Adams
(see all)