At first, Carson Daly wasn't a supporter of Gwen Stefani and Blake Shelton. He didn't think the couple was going to work out. He warned Gwen that she was too good for Blake. If she had taken his advice, she wouldn't be engaged right now.
The past year has been a busy one for the couple. The Catholic Church finally annulled Gwen's previous marriage to Bush frontman, Gavin Rossdale. And she got the green light to marry Blake. In October 2020, the country crooner popped the question to the No Doubt singer.
But that almost wouldn't have happened thanks to Carson Daly. The Voice host shared his original thoughts on the couple in his latest interview.
Carson Daly told Gwen Stefani not to date Blake Shelton
On Thursday, January 14, both Gwen Stefani and Carson Daly made an appearance on The Today Show. Her fellow The Voice co-star recalled the time when he advised her not to date the country superstar. At the time, he didn't have faith in the couple. Carson felt that Blake and Gwen were moving too fast.
"Five years ago, when you started to date Blake, you'll remember this, we went back to your house, your old house in LA, and I sat you and Blake down in the kitchen," Carson said. "And I said, 'You guys, pump the brakes. This is not good. This is not going to work.' And I looked at Gwen, and I said, 'You're too much, much good for this guy.'"
Carson thought Gwen was too "smart" and "intelligent" for him. "And then there's Blake," he said as Gwen and Today Show hosts Hoda Kotb and Savannah Guthrie laughed. But Gwen ignored Carson's advice. Now, the couple is engaged and couldn't be happier about starting their lives together.
During the interview, she gushed over her fiance. The "Let Me Reintroduce Myself" singer added that "he's just a good guy" and continued to give him praise. She calls their relationship a "blessing." But she acknowledges what Carson saw at the beginning of their relationship.
"And yes, Carson, you witnessed that," Gwen explained. "It's weird how things happen, and you just don't see things that are right around the corner after such devastation, you know what I mean?"
The couple didn't take their engagement lightly
Gwen Stefani also revealed that they didn't make this decision lightly. They had to consider both of their families. The couple was so loved up in the beginning that they wanted to get married right away. But they decided to wait things out and take their time.
"And so I think we just, it was natural," Gwen added. "It's funny because he basically had the ring, and it was right around my birthday. I was kind of getting a little anxious. I was, like, 'Wait a minute. What are we doing? I don't need to ever get married. What is happening?' Because I started having a little insecurity, and so it was right on time."
Gwen and Blake's wedding plans are currently up in the air due to the coronavirus pandemic. They hope to wed sometime this year. Country Music Alley previously reported some of the challenges they faced in their relationship.
What do you think about Carson Daly's relationship advice? Let us know in the comment section below. Come back to Country Music Alley for more news about your favorite Country stars.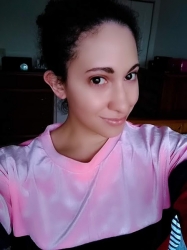 Latest posts by Chanel Adams
(see all)