January 19th marks Dolly Parton's 75th birthday. And she has no plans of slowing down. In 2020 alone, she released a Christmas album, starred in a Netflix Christmas movie, and stood up for equality. Additionally, she unintentionally donated $1 million to research for a coronavirus vaccine, per CNN.
When you think "Dolly Parton," you likely think of the songs "9 to 5," "Jolene," or "I Will Always Love You." While those songs were bona fide hits, the iconic singer has a catalog full of great songs. 
To celebrate Queen Dolly Parton's 75th birthday, we compiled a list of 5 of her most iconic songs. 
Islands In The Stream 
Dolly Parton's new song with Bee Gees singer Barry Gibbs isn't her first foray into the expansive Bee Gees catalog. Back in 1984, Dolly Parton teamed up with another country legend – Kenny Rogers – on a track for his Eyes That See in the Dark album.
"Islands In The Stream" was written by the Bee Gees for Marvin Gaye, according to SongFacts.com. However, it was later revamped and recorded by Kenny Rogers and Dolly Parton as a duet. 
In 2005, CMT named "Islands In The Stream" as their all-time top duet. Parton and Rogers would go on to record a Christmas album together, as well as another duet with "Real Love."
Why'd You Come In Here Lookin' Like That
Dolly Parton was thirsty before 'thirsty' was a thing. In 1989, she sang about the ultimate thirst trap. A cowboy wearing "high-heeled boots" and "painted-on jeans." 
The Boot cites the song as Parton's 16th #1 hit. It was a single from her White Limozeen album. It was also later included on two of her Greatest Hits compilations. 
Tennessee Homesick Blues
Dolly Parton is more than just her voice. The country music living legend also writes some of her own songs. One song she wrote was about her upbringing in the South. "Tennessee Homesick Blues," released in 1984, was a single off the soundtrack for the movie Rhinestone. 
She also starred in the movie alongside mega-movie stars such as Sylvester Stallone and Richard Farnworth.
Rockin' Years
Dolly Parton loves a good duet! In 1991, she teamed up with country singer Ricky Van Shelton for the song "Rockin' Years." The song was featured on both of their respective newly released albums – Eagle When She Flies (Parton) and Backroads (Shelton.) 
It would be her last #1 hit until 2006. Despite the break, Parton holds the Guinness World Record for having a #1 song in six consecutive decades (1960s – 2010s.) 
When Life Is Good Again
2020 was a hard year for many. For country music fans, Dolly Parton provided a much-needed light at the end of the tunnel. Her song "When Life Is Good Again" promised the world that "this too shall pass." 
Do you have a favorite Dolly Parton song? Did we leave your favorite off our list of 5 Dolly Parton songs to listen to? Let us know in the comments down below. Be sure to follow our Facebook page for all the latest country music news. 
Happy 75th birthday to the one and only Dolly Parton! 
happy birthday to the legend icon star herself, dolly parton pic.twitter.com/B9IRFjx6Hy

— morgan rielly enjoyer (@lenaonfilm) January 19, 2021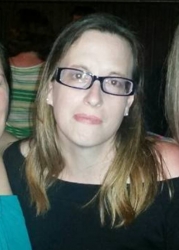 Latest posts by Jennifer Havener
(see all)