Latest posts by Mandy Robinson
(see all)
Country music fans have a special reason to celebrate Valentine's Day in 2021. This year the Grand Ole Opry is celebrating its 95 years of history, music, and talented artists with a two-hour television special. Brad Paisley and Blake Shelton are co-hosting the show, now named Grand Ole Opry: 95 Years of Music
The show will highlight the history that has been made on the Opry's stage through archived footage. Some of those moments will include, behind-the-scenes moments, special memories of some of the members, and the greatest moments on the stage. The Opry has not announced the full line up of performances live or archived yet. But the show will focus on its current artist as much as its history. There will be original performances from the artists that now claim the Opry as home.
A Special Show for Brad Paisley
The honor of hosting the show will be a bit more special for Brad. That is because, on February 17, 2021, Paisley celebrates his twentieth anniversary as an Opry member. But the "Little Moments" singer remembers reading a letter from George Jones during his induction ceremony. George wrote, "I am counting on you to carry on the tradition and make folks sit up and listen to what good country music should sound like."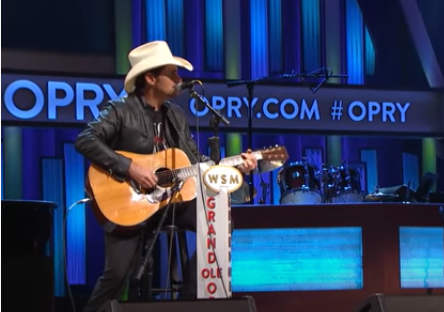 Brad Paisley has succeeded in this by becoming a global country superstar with over twenty hit singles and multiple CMA awards including Entertainer of the Year. But the Opry holds a special place in Brad's heart. "I would call it my favorite place in the city of Nashville. That hall feels like home that has accepted me from the beginning."
Blake Shelton celebrated his own anniversary with the Opry in October 2020. Trace Adkins inducted Shelton into the Opry via Twitter. And upon receiving his invitation Blake exclaimed, "This moment, hands down, is the highlight of my career." He made sure his family was in attendance for the induction because "Tonight is the pinnacle; tonight is the Nashville dream."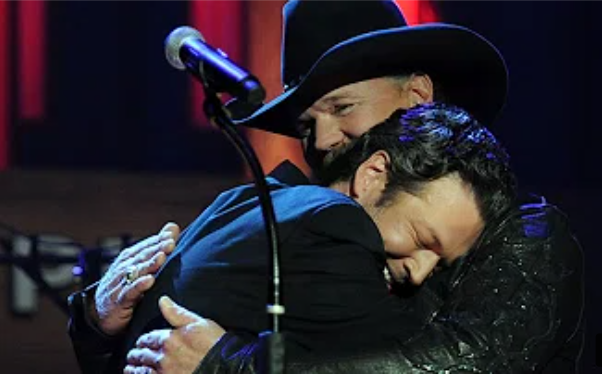 The Grand Ole Opry
The Grand Ole Opry does not just invite anyone into its coveted ranks. The choice to add new artists rests with Opry's management. There are no set requirements to receive an invitation. But the Opry does look for certain characteristics in artists. These include honoring the history of country music, passion for fans, and commitment to the Opry. As a member, an artist has to make some sacrifices because every new member is the future of the Opry itself.
But many recognized names in country music do not belong to this illustrious family of artists. Some of those artists include Alabama, Brooks and Dunn, "King" George Strait, who according to rumor turned down his nomination. Other popular names not among the ranks are Shania Twain, Tim McGraw, Miranda Lambert, Faith Hill, and Kenny Chesney.
But the Opry is a revered institution and all country artists respect the hallowed halls. Blake reverently said, "I get the same feeling when I come to the Opry as when I see one of my heroes. I'm in awe. To me, the Grand Ole Opry is an artist, and I'm really proud to be one of its songs."