Luke Bryan shared a funny story about the time he took his wife Caroline duck hunting. He claims it was a "duck date," but it turned into the ultimate fail. Their date was not as romantic as Bryan hoped.
Caroline was unimpressed with her husband's date idea
On Saturday, January 16, Caroline Bryan posted a humorous clip on Instagram. She revealed to her followers that their Polaris ended up stuck in murky waters, as per Taste of Country. The waters reached up to their steering wheel. "This date is going great," she said sarcastically with a laugh.
As for Luke Bryan, he was less than amused but tried to keep his calm. It's clear that he wanted to make it as romantic as possible. But as Caroline explained, it quickly turned into a disaster. It was to the point where she wasn't as excited to go duck hunting.
She was less than enthused when her famous husband suggested the idea. As fans know, Bryan loves to show his love for hunting on his respective Instagram page. However, it's unclear if Caroline is as into it as he is. Back in 2020, a prank video showed her making all the wrong calls while hunting with her son. There are also clips on her social media that show her saving a group of ducks.
But according to Bryan and his wife, the date wasn't a total disaster. The clips show a dog carrying a duck out of the water after an impressive shot. The couple ended up having dinner later that night.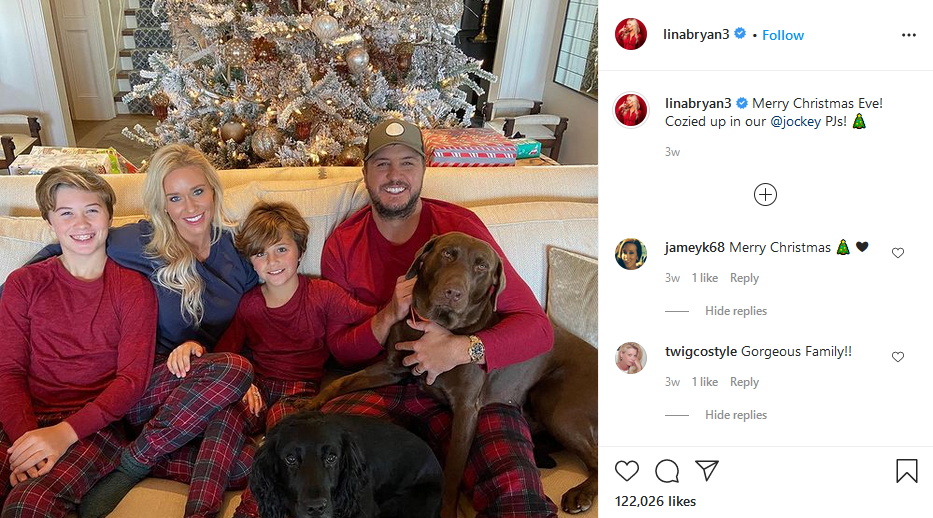 Caroline and Luke Bryan will celebrate 15 years of marriage come December. They share two sons but then adopted nephew Til after his father (Luke's brother-in-law) passed away. The couple loves to share their family lives on social media. Most of the time, Bryan's mom gets involved with the shenanigans.
Luke Bryan shares a sweet Christmas family photo
Luke Bryan, his wife Caroline, their two sons, and their dogs posed for an adorable family photo. On Thursday, December 24, the 44-year-old joined his wife, their sons Tatum "Tate" Christopher and Thomas "Bo" Boyer, and their two beloved dogs, Choc and Boss Bryan. The festive family photo took place on Christmas Eve.
Bryan's 40-year-old wife shared the photo on her Instagram page. All members of the family wore matching Christmas pajamas.
"Merry Christmas Eve! Cozied up in our @jockey PJs!" Caroline captioned the post, she also tagged Bryan's recent brand collaborator."
Earlier that month, the couple celebrated their 14th wedding anniversary. In a previous post, Caroline shared photos of herself with the country superstar. In one of the photos, she playfully strangled him when he tried to kiss her. The couple has a great sense of humor and it shows.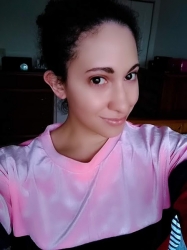 Latest posts by Chanel Adams
(see all)