Miley Cyrus will headline Super Bowl LV's "TikTok Tailgate" for health care workers. Earlier today, Entertainment Chronicle reported that the NFL is giving away 7,500 tickets to vaccinated health care workers. On Sunday, January, 24th, the championship round between the Kansas City Chiefs and Buffalo Bills, and then, the Green Bay Packers and Tampa Bay Buccaneers takes place.
Each of the respective winners will play next month's Super Bowl LV. As far as we know, The Weeknd will headline the Super Bowl halftime show. Jazmine Sullivan and Eric Church will sing the national anthem at the game. Now, it's been announced that Miley will headline the pre-game festivities.
Miley Cyrus will headline the first-ever "TikTok Tailgate"
On Sunday, the NFL announced that Miley Cyrus will headline the upcoming "TikTok Tailgate" pre-game show. The event will celebrate the health care workers who were invited to attend the Super Bowl. Over 7,500 vaccinated health care workers will be in attendance at the show. However, it's unclear whether other performers will headline the show.
The "TikTok Tailgate" event will take place on February 7 at 2:30 p.m ET. It'll premiere on both TikTok and CBS. This is the first time that a pre-game event will live-stream on the social media app. This comes after Miley revealed that she's working on a Metallica covers album, which will include collaborations with Elton John, Red Hot Chili Pepper's Chad Smith, and Yo-Yo Ma.
In an interview with Capital FM, Miley said she's working on a cover of "Nothing Else Matters" with Elton John. She first spoke out about the covers album back in October 2020 during an interview with Interview Magazine.
"We're so lucky to be able to continue to work on our art during [the coronavirus pandemic]," she said. "At first, it felt uninspiring and now I've been totally ignited."
.@mileycyrus will be at Super Bowl LV to perform at the first-ever #TikTokTailgate – the NFL's pregame event for the 7,500 vaccinated health care heroes who have been invited to attend #SBLV

Join the tailgate FEB 7 at 2:30 PM ET on @tiktok_us & @CBS! pic.twitter.com/oMkQnnwBEM

— NFL (@NFL) January 24, 2021
The new album should drop sometime in 2021. Miley told her fans on Instagram that she hopes this year will have even "more f***ing MUSIC." This comes after the release of her latest album, Plastic Hearts. It has received rave reviews from music critics.
The "Younger Now" singer poses with Grand Ole Opry hat
Miley Cyrus posted a new black-and-white photo on Instagram. The pic showed her wearing a Grand Ole Opry baseball hat in a parking lot. The 28-year-old leaned against a column that read "slow 5 mph." Miley wore a hockey jersey with a skull on it with jeans and boots.
She captioned the photo "LOVE FAST," which is a playful nod to the speed limit sign. This comes after Miley's Plastic Hearts remains on Billboard's top rock albums chart for the sixth consecutive week in a row. Miley has thanked her fans for their continued support during this time.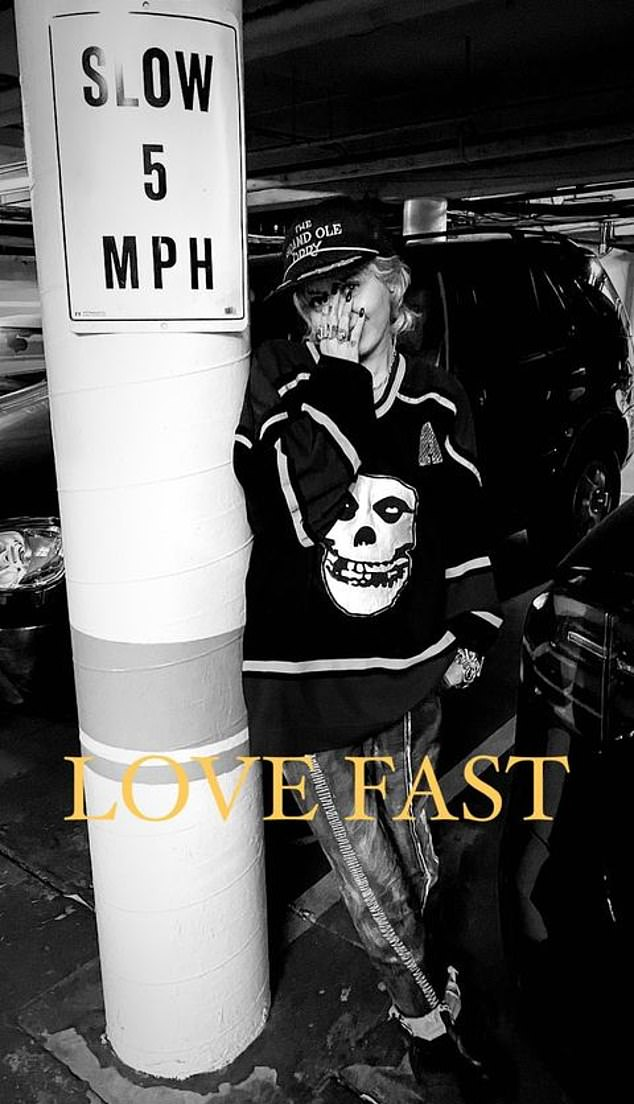 What are your thoughts on Miley's headlining this event? Sound off below in the comments.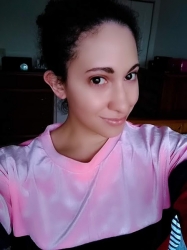 Latest posts by Chanel Adams
(see all)