Morgan Wallen had some help with his record-breaking album Dangerous: The Double Album. Notable, friends include Eric Church and HARDY. What did Luke Bryan have to say about one of the tracks on Wallen's new album?
Which Morgan Wallen Song Did Luke Bryan Want To Record?
According to Music Mayhem Magazine, Luke Bryan "fell in love" with "Sand In My Boots." Morgan Wallen recently spoke with Apple Music Country's Happy Hour Radio. Also, Wallen was accompanied by his friend and co-writer HARDY. And HARDY spills all the details about "Sand In My Boots."
It's not really much of a surprise that Luke Bryan would want to record "Sand In My Boots." HARDY shares that he had the idea "just written on [his] phone." The song fits in nicely with Luke Bryan's catalog of summer love songs. When Luke Bryan heard the track, he wanted it. However, HARDY looked out for Morgan Wallen. The singer-songwriter tells Byran that he knew Wallen "could make it cool."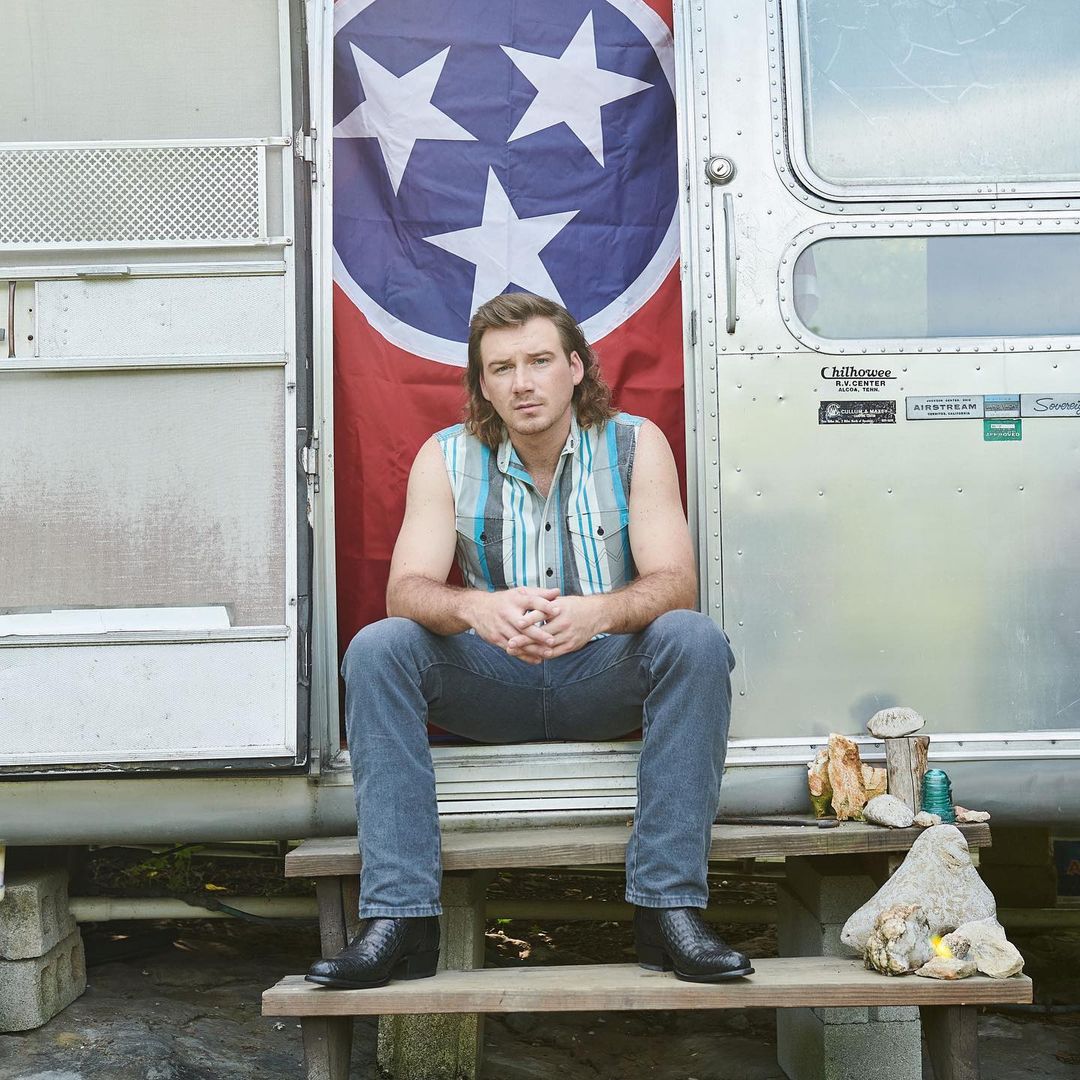 What Does The "7 Summers" Singer Have To Say About "Sand In My Boots"?
Consequently, "make it cool" is exactly what Morgan Wallen did. Due to some of the lyrics referencing HARDY's home state of Missippi, Wallen changed them to reference Eastern Tennessee.
As the interview progresses, it comes to light that Morgan Wallen didn't know that Luke Bryan wanted to record "Sand In My Boots." Once Wallen finds out, he has something to say. "Sorry, Luke if you're listening, but I'm not really sorry at all. I think he'll be okay."
It seems that Morgan Wallen and Luke Byran are on good terms since fans can expect to see Wallen on Bryan's Proud To Be Right Here Tour this summer.
"Sand In My Boots" caught the attention of more than Luke Bryan. A few days ago, Country duo Dan + Shay take to Twitter to share how much they love the song. In their tweet, they explain that since they couldn't stop listening to it, they decided to sing it for their fans. Notably, the cover is well received by fans. One fan comments, "Timeline has been blessed." And another fan suggests that the duo should add it to their tour setlist.
can't stop listening to "sand in my boots" by @morganwallen so figured we'd sing it for y'all. songs like this are why we fell in love with country music. 🙏 pic.twitter.com/i7k7c7swZC

— Dan + Shay (@DanAndShay) January 22, 2021
All in all it seems that things are going remarkably well for Morgan Wallen and Dangerous: The Double Album. Without a doubt, Wallen was able to come back from Walmart leaking the album nearly a week early. Hopefully, Wallen keeps this forward momentum and gives his fans more new music to look forward to in the future.
Do you think Luke Bryan could do "Sand In My Boots" justice? Let us know in the comment section below. Come back to Country Music Alley for more news about your favorite Country stars.